It's over a year since the last original colorway of the 500s low ("Stone" in November 2019). Since then we've only seen a "Utility Black" restock in late 2020. Now it's safe to say the 500s are officially back in full swing - and more vibrant than ever. This is the YEEZY 500 "Enflame".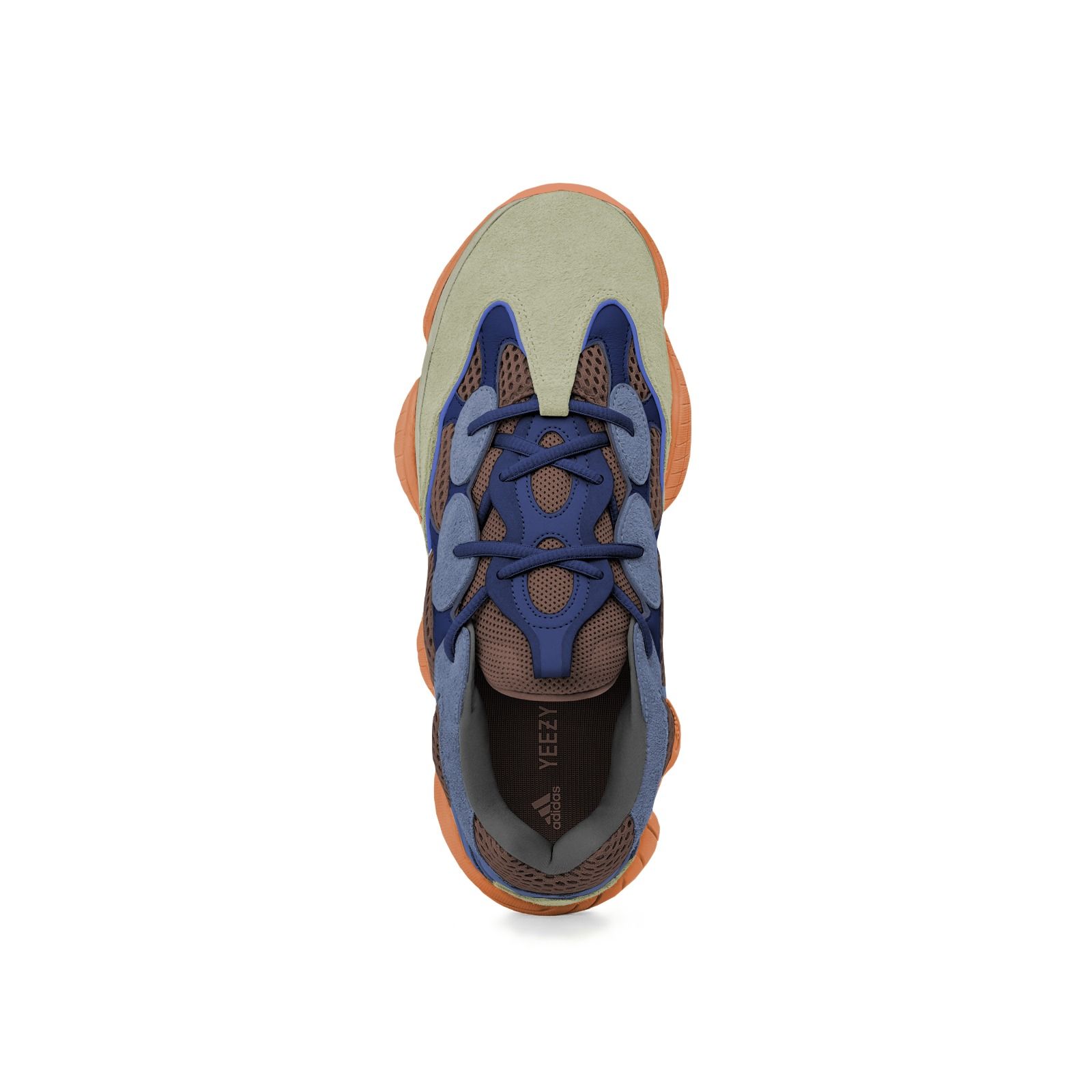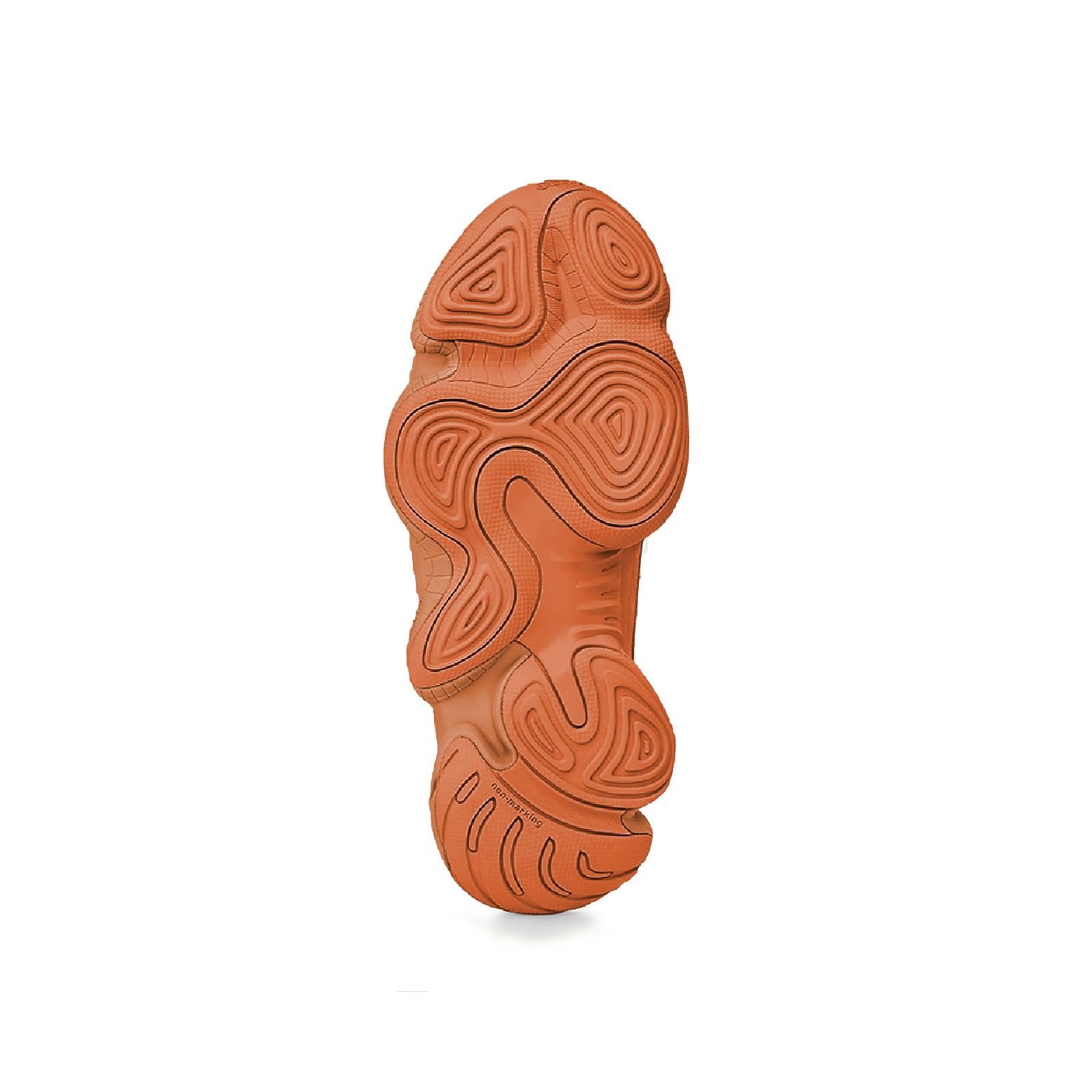 All YEEZY 500 low models up to this point have pretty much been monochromatic, consisting of a single color (maybe in slightly different shades). This time it features a bright orange sole, contrasting with the grey lower half, as well as the dark blue accents contrasting with the brown upper.
This is surely a bold choice, going along with the recent move to more eccentric colors and pairings across the entire YEEZY brand.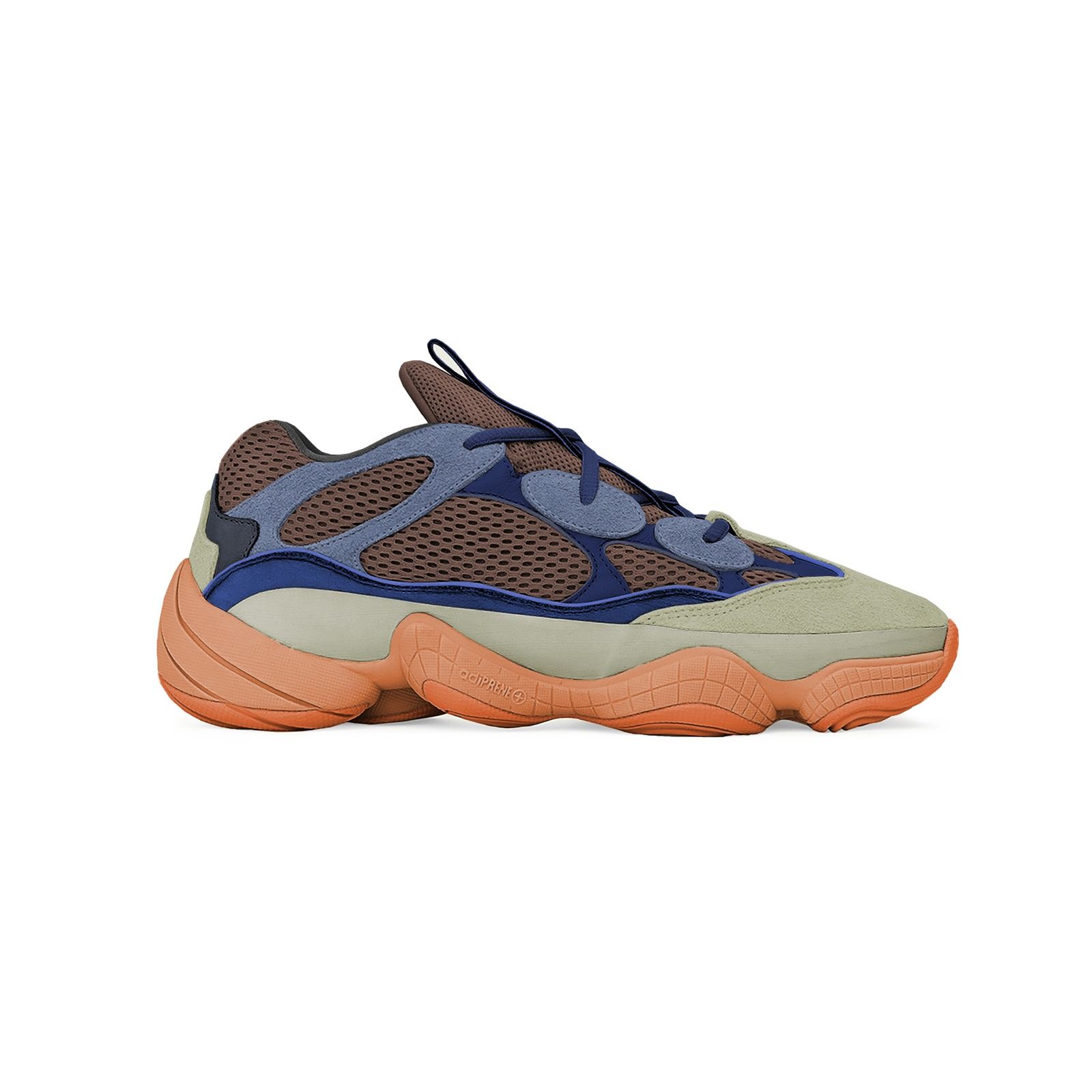 The sneaker will feature the mesh and suede construction, with leather accents similar to other 500s. It will also include the full length "Adiprene" sole, which will guarantee a comfortable fit with your feet.
The YEEZY 500 "Enflame" will release sometime in April 2021, next month, and will retail for the usual YEEZY 500 price of $200.
For other updates, announcements, and the exact release date of this sneaker, be sure to keep it on YM and follow our social media channels.