Despite being one of the most well known clothing brands of recent times, YEEZY brand has not had an official social media presence - this changes today however, with the brand launching their Instagram page. YM has more.
The page was launched today without prior announcement from Ye, but that has not stopped the page from racking up thousands of followers through word-of-mouth alone, with the account hitting the 40,000 followers mark less than half an hour after the page was launched.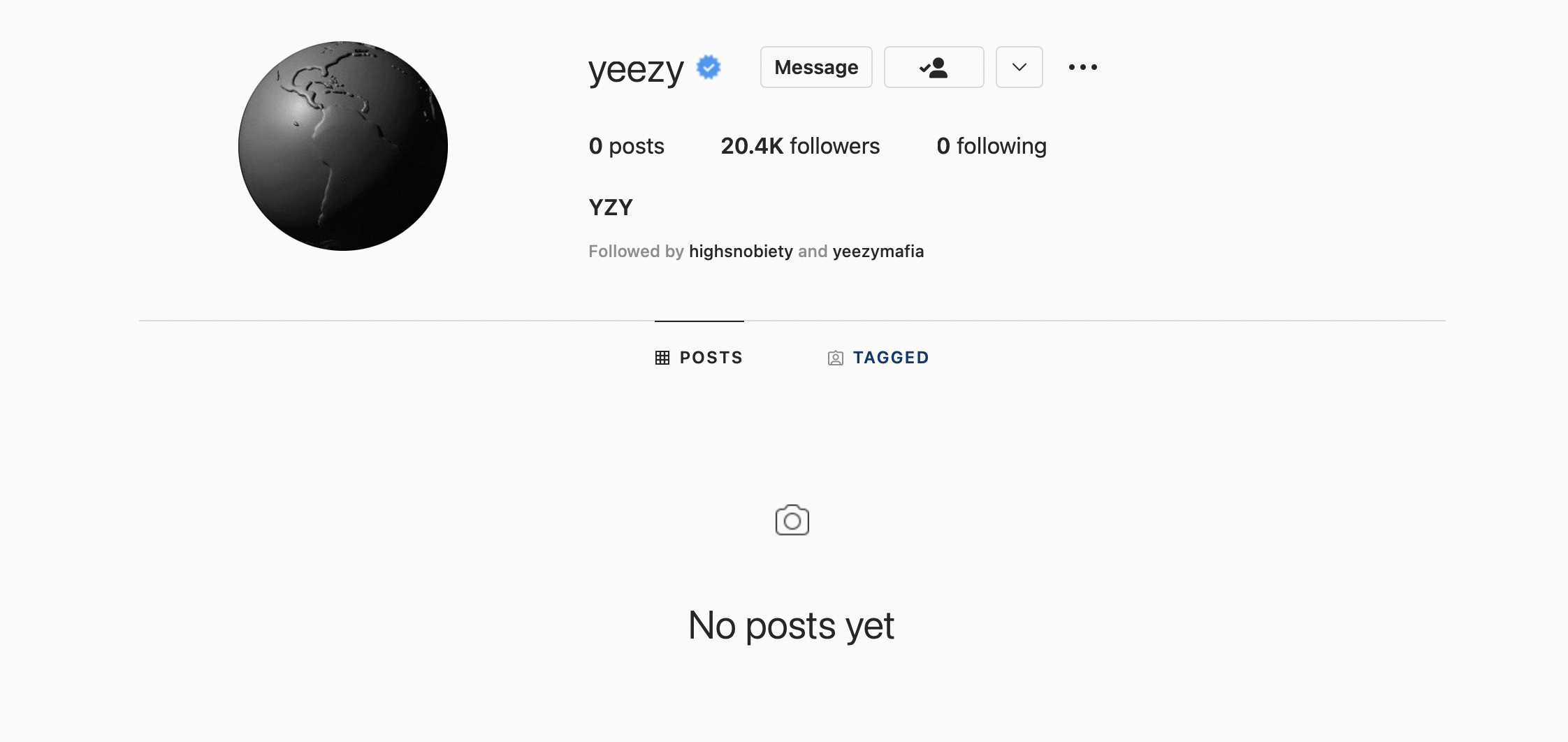 Currently, the account uses a greyscale image of Earth as its profile image, which may link in with Ye's goal of bringing YEEZY apparel to all people who wish to get it, regardless of where they live.
The account has not posted anything as of yet, but it's fair to say that the verified account will be a source for future YEEZY related endeavors.
What do you think the account will post first? Let us know through our social media channels - and for updates on all things YEEZY, be sure to stay updated with YM.