Ye's recently released album, Donda 2, has been ruled ineligible for inclusion on the official Billboard charts. YM has the latest on this recent development.
Donda 2 is exclusively sold and streamed through Ye's STEM PLAYER platform - as a result of this, it violates Billboard's merchandise bundle policy, where album sales are not counted and deemed ineligible if it is sold alongside any piece of artist merchandise.
Ye spoke on the news through his Instagram account, stating that the ruling was a "big win for the kid" and that "we can no longer be counted or judged". He also includes the quote "yesterdays price is not todays price", which is directly lifted from the Pusha T track 'Diet Coke', which Ye helped produce alongside 88-Keys.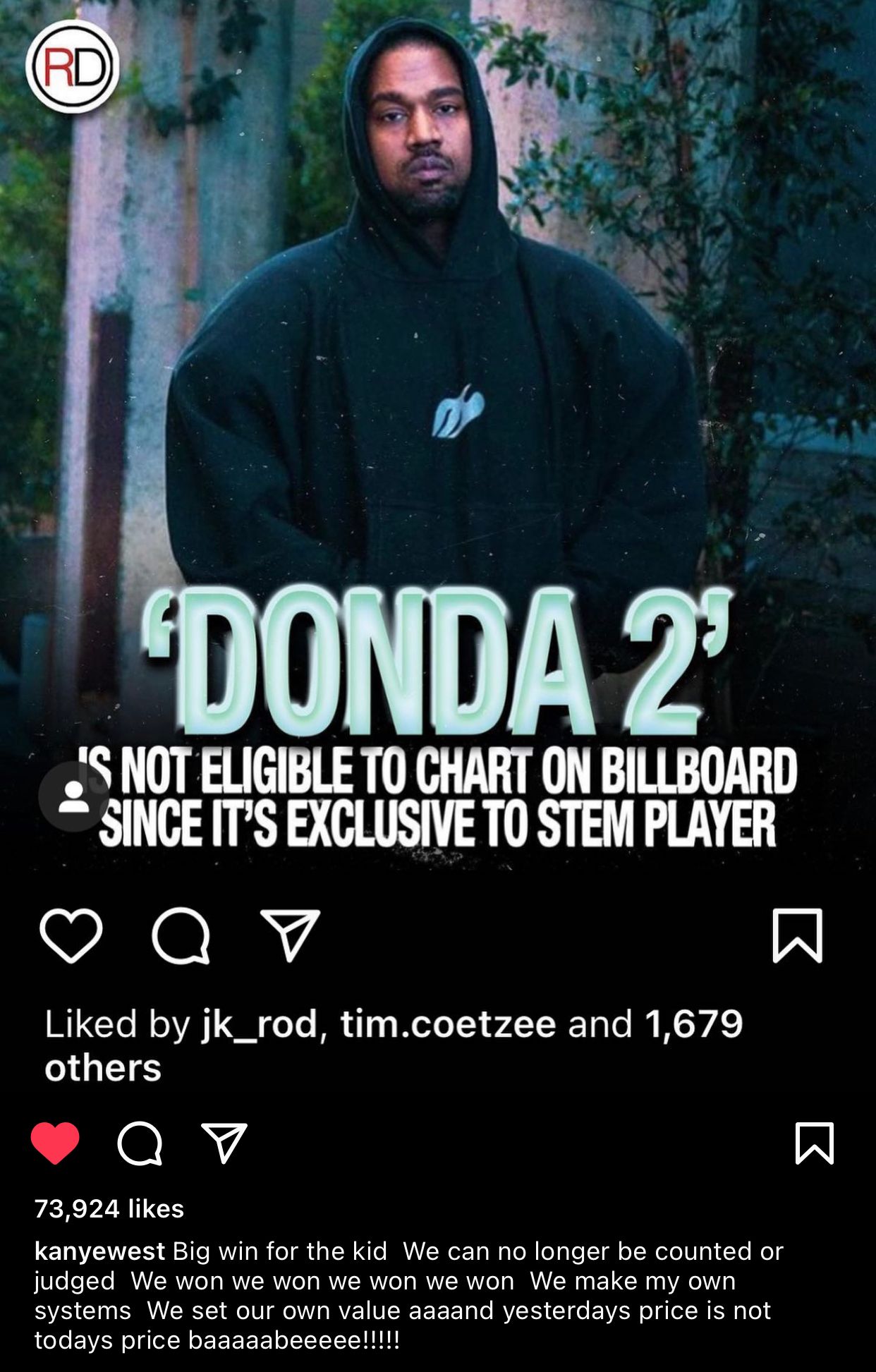 For comparison, Ye's tenth studio album, Donda, shot to the top of the charts when it released in August 2021. The album sold 309,000 album equivalent units during its first week on streaming, making it one of the biggest opening weeks for an album that released in 2021. In addition to this, the project was Ye's tenth album to debut at #1 on the charts.
You can listen to Donda 2 through the STEM PLAYER, which can be purchased through the official website.
For more news on all things YEEZY, be sure to keep it locked to YM along with our social media channels.