Often cited as Ye's greatest work, My Beautiful Dark Twisted Fantasy celebrates its eleventh birthday today. Join YM as we dive down into the process this album went through leading up to its release.
My Beautiful Dark Twisted Fantasy, also commonly abbreviated as 'MBDTF', released following a tumultuous period of time for Ye. His last album at the time, 808s and Heartbreak, received slightly more mixed reviews than what his albums would usually receive, and he was hot off the heels of arguably his most publicised controversy. This would be the 2009 MTV VMA incident, where he interrupted Taylor Swift during her acceptance speech for the 'Best Female Video' award.
Ye received intense backlash following his appearance at the VMAs, and decided to take a brief break from music. He went into self-imposed exile in Hawaii - and it was here where he would begin recording My Beautiful Dark Twisted Fantasy in secret. Ye ended up spending months in Hawaii recording and writing for the album. He ended up flying producers and artists in who would work on the album, and all followed a strict set of rules whenever in the studio. According to those that worked on the album, Ye rarely slept for a full night while working on the album, opting for power naps in office chairs or on couches instead.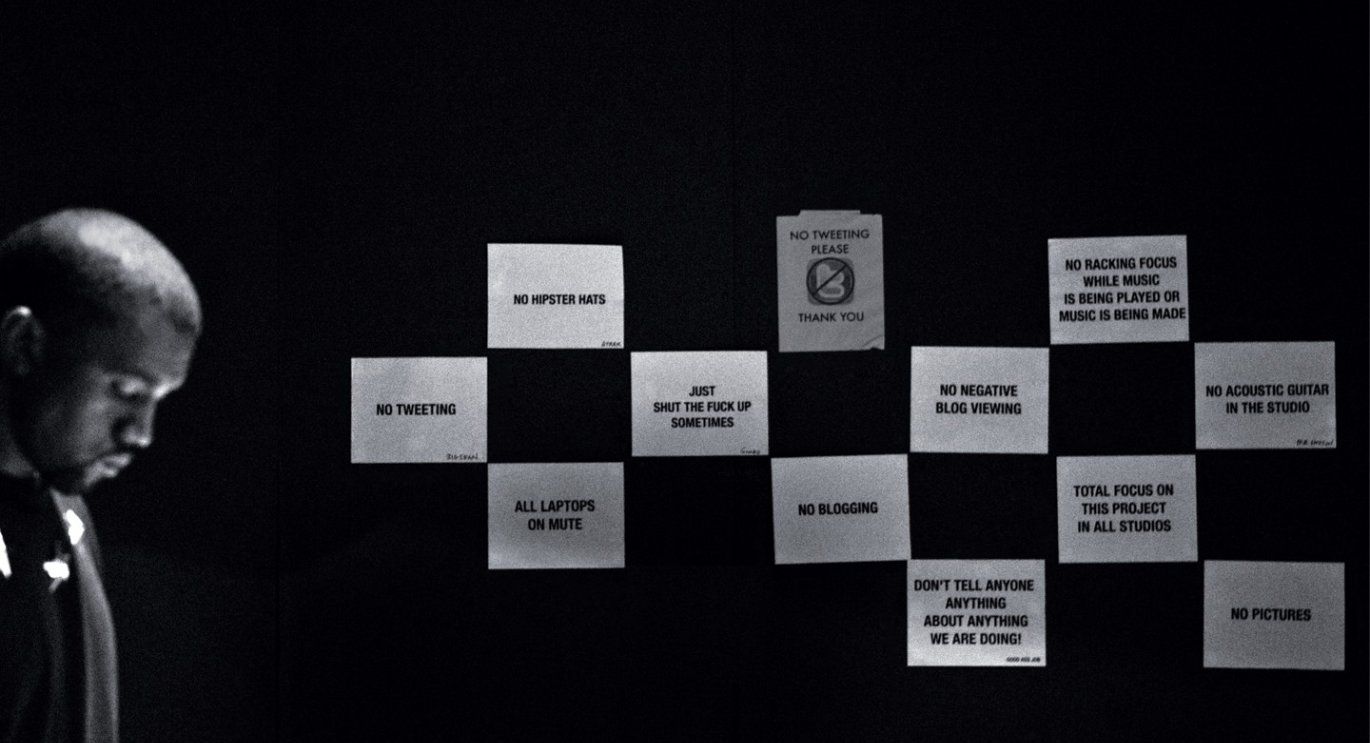 It did not take long for the public to hear from Ye again. "Power" was the first single released for the album back in July 2010, and the track was set to be Ye's official 'comeback single' following the VMA incident and his subsequent exile. Power received rave reviews from music critics, with many stating that it was the best single Ye had released in years. The single also showcased a vastly different production style compared to past work. While the music that released with 808s and Heartbreak featured minimalist production to convey the feeling of solitude and loneliness, Power (along with the rest of the songs destined for MBDTF) featured exuberant, maximalist production.
The next single Ye released for the album, Runaway, managed to receive even more glowing reviews than the already highly lauded Power. Starting off with an isolated piano that repeats a singular note, it explodes into a highly personal track where Ye explores his personality, failed relationships, and the perception the mainstream media has of him. The track has Ye speaking to his girlfriend, imploring them to run away from his destructive behavior. While there is a feeling of sincerity from Ye towards his partner during his verse, the feature artist, Pusha T, delivers a verse where they are much ruder to their partner - this was so Ye could showcase both sides of his personality. The track concludes with 3 minute long portion where Ye, auto-tuned and vocoded, pours his heart out while singing wordless vocals. Runaway is regarded as the stand out track on My Beautiful Dark Twisted Fantasy, and has been recognised as not just one of the best Ye tracks to release, but one of the greatest tracks of all time.
Runaway also released alongside a 34 minute long short film of the same name. The film was directed by Ye, with the screenplay written by Hype Williams.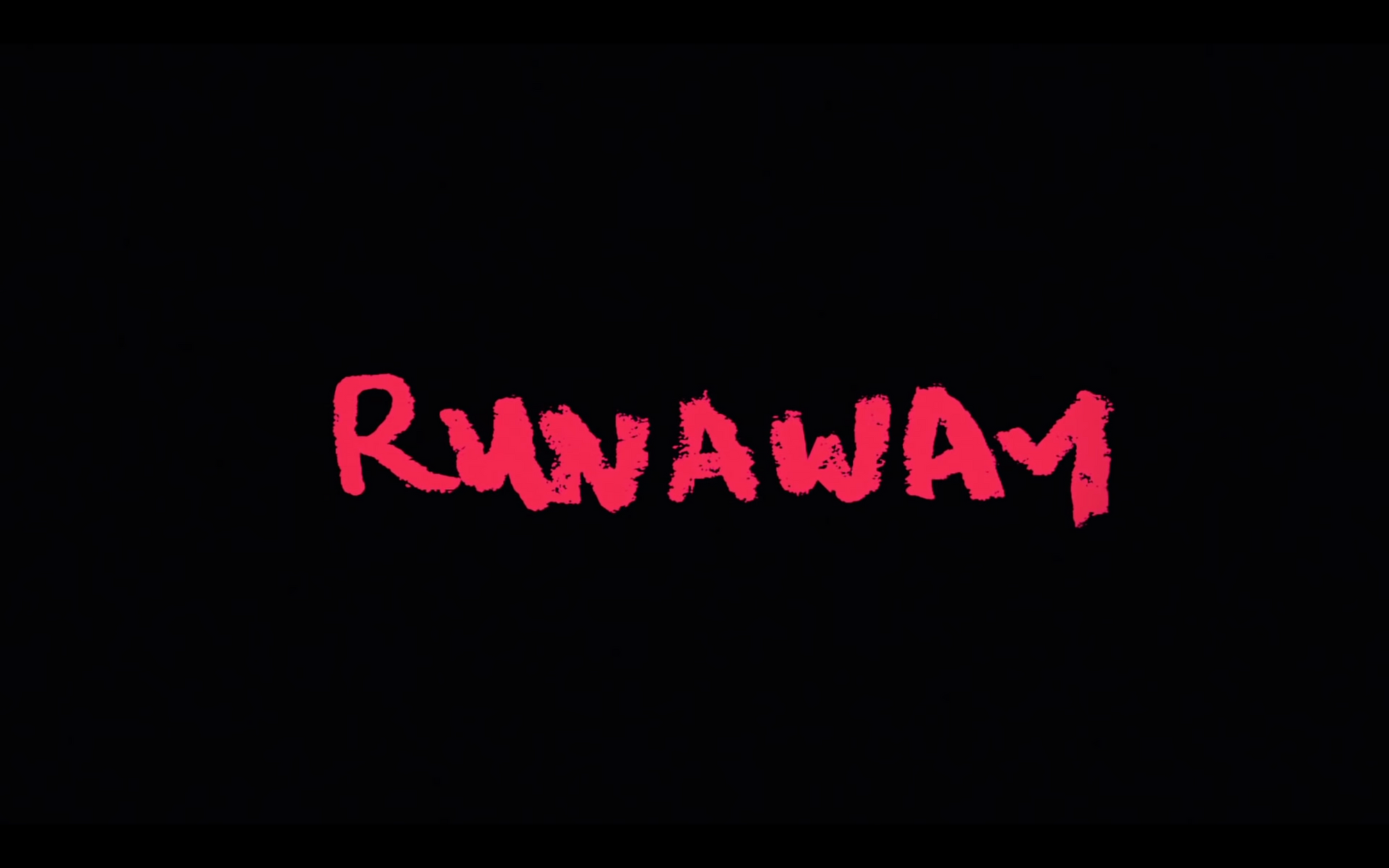 Featuring Selita Ebanks, the film depicts a relationship between a man and a half-woman, half-phoenix. The film is set to songs from My Beautiful Dark Twisted Fantasy.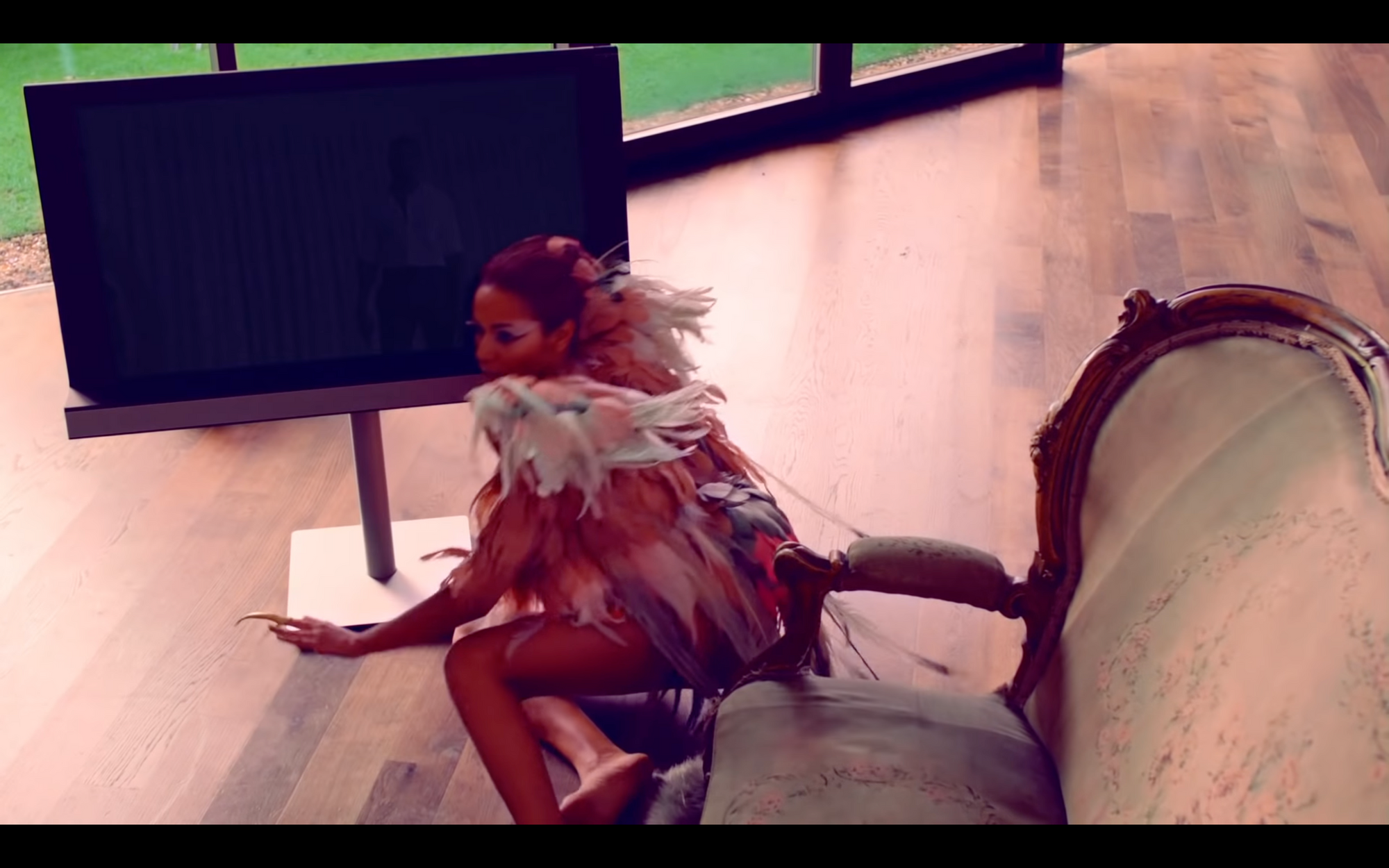 Around the same time, Ye took to Twitter to announce that the album cover for My Beautiful Dark Twisted Fantasy had been banned.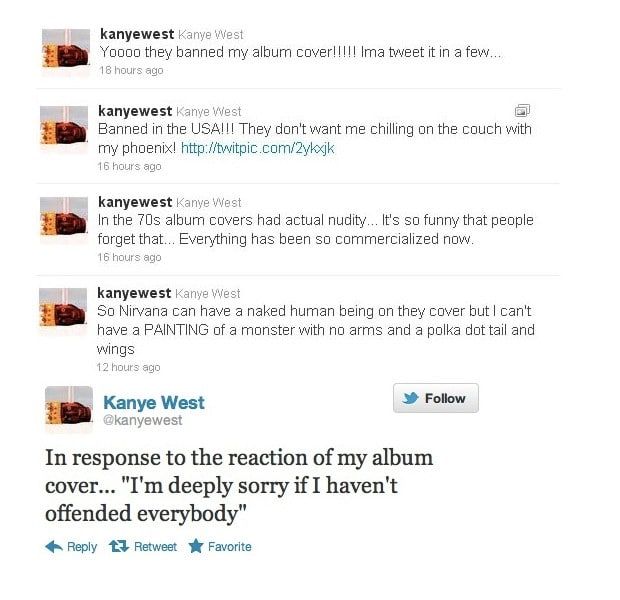 The original artwork was designed by George Kondo, and created in his New York studio after Ye visited for a few hours and they listened to music together. Multiple paintings for the album were made in the days following this visit. The artwork depicts Ye being straddled by an armless winged female, or phoenix - both in the nude.
Ye was quick to compare his album cover to Nirvana's Never Mind, which features a naked baby on its front cover - questioning why he can't show nudity on his album art if others seemingly could.
George Kondo stated that Ye asked for the original artwork to be provocative enough so that it would be banned from retailers as a publicity stunt for the album. George Kondo's 'ballerina' cover was used in stores which would not carry the album with its original artwork.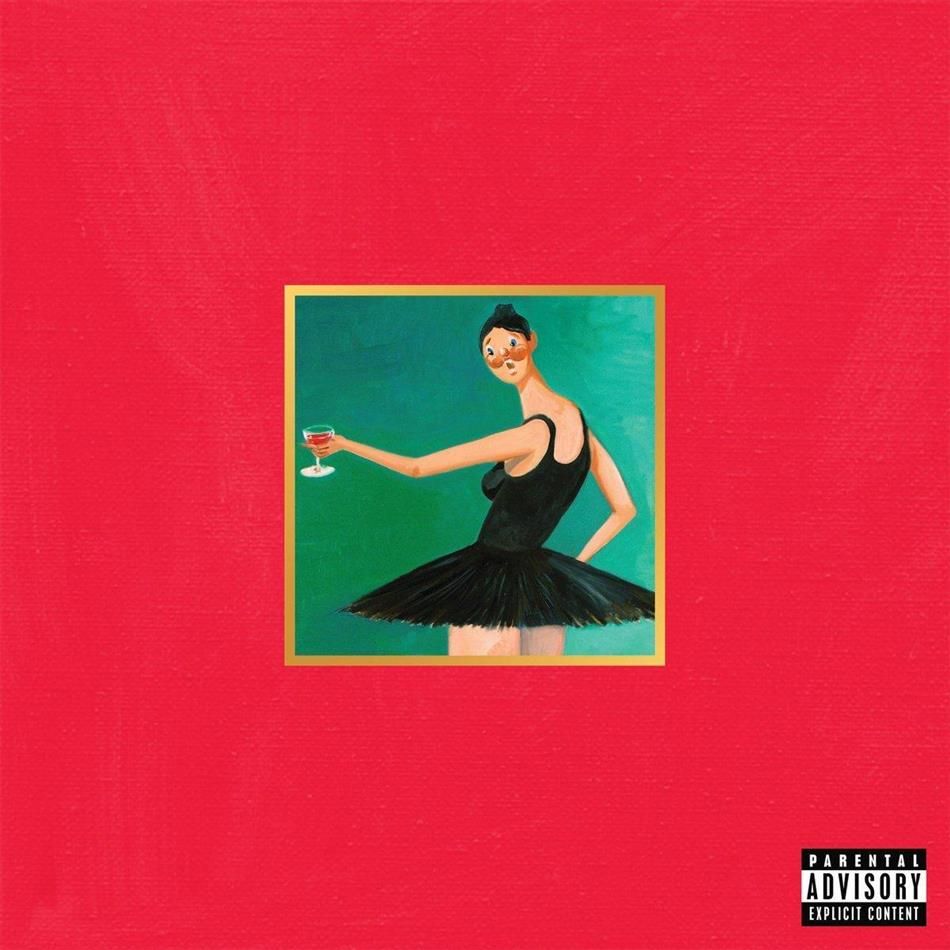 Various alternate covers for the album could be found within the CD booklet of the album - Condo created around nine covers in total.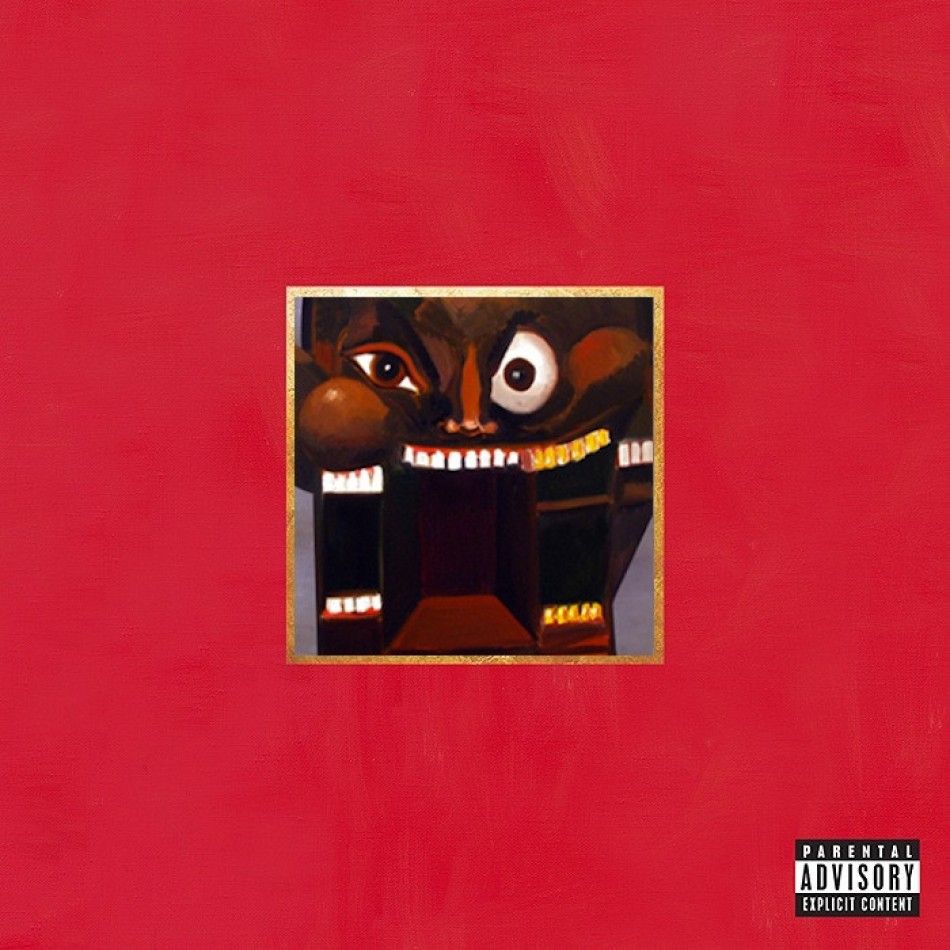 Despite initial controversy, the cover art for My Beautiful Dark Twisted Fantasy has been ranked among the greatest album cover arts of all time.
Ye released one more single before the album released - Monster, which featured guest vocals from Rick Ross, Jay-Z, Nicki Minaj and Bon Iver. Like the past two singles for MBDTF, Monster received glowing reviews, with many picking out Nicki Minaj's outstanding feature as a highlight of the track. The track was not without controversy, however - the music video, which featured extensive horror imagery ended up being banned by MTV. Many thought the video for the song was misogynistic, and disturbing in nature.
My Beautiful Dark Twisted Fantasy eventually released on November 22nd 2010. The album received near universal acclaim, and made frequent appearances on curated lists depicting the best albums of 2010. The album has also gone on to appear highly in lists showcasing the best albums released throughout the 2010s, along with lists depicting the best albums of all time.
You can listen to My Beautiful Dark Twisted Fantasy over on Apple Music or Spotify below.
What are your thoughts on this album? What is your favourite track? How would you rank it alongside Ye's other releases? Let us know through our social media channels - and for updates on all things YEEZY, be sure to keep it locked to YM.