Mask on his face, you can't see what he finna do. Ye has recently been seen sporting a strange grey facemask in Venice, Italy...which only features holes for his eyes, mouth and nose.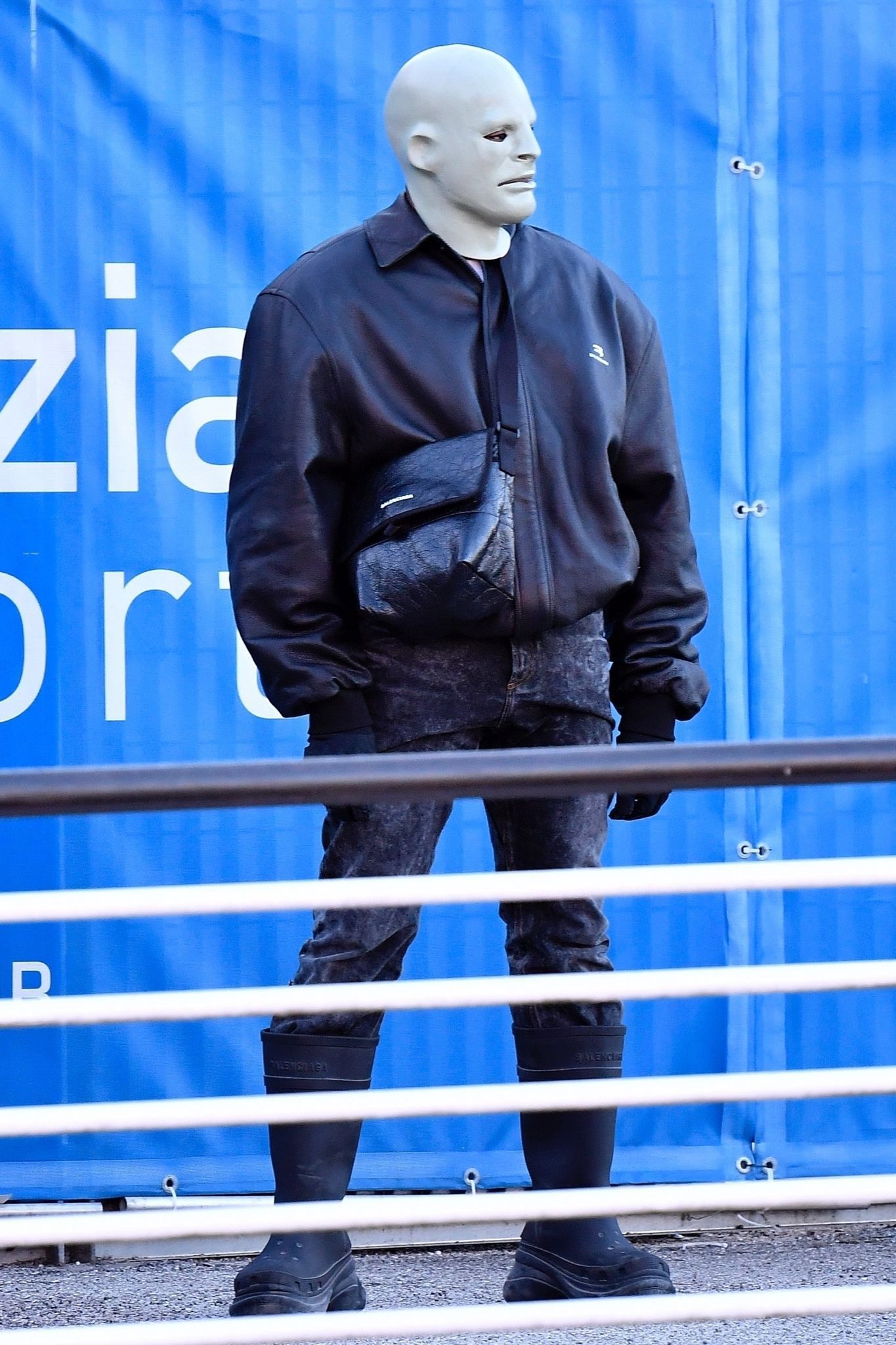 Inspired by the French film Fantômas, this is another in a long string of unorthodox masks worn by Ye throughout his career.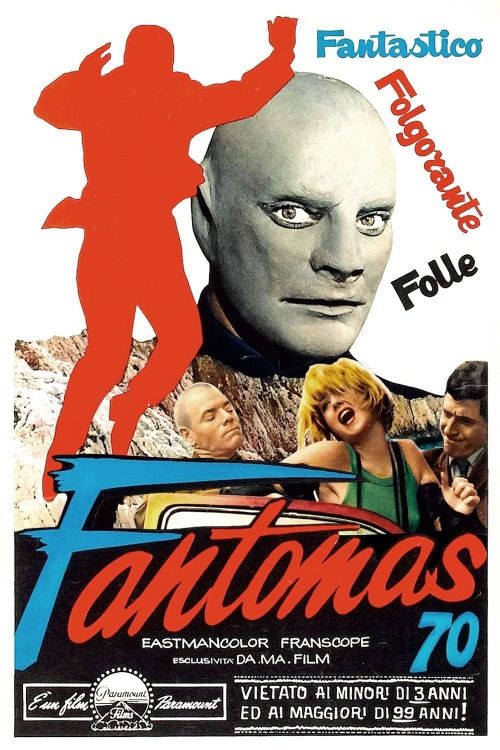 Ye was also seen wearing a slightly different mask at a wedding - colored in black and seemingly inspired by The Phantom of The Opera, Ye performed a few songs at the private venue.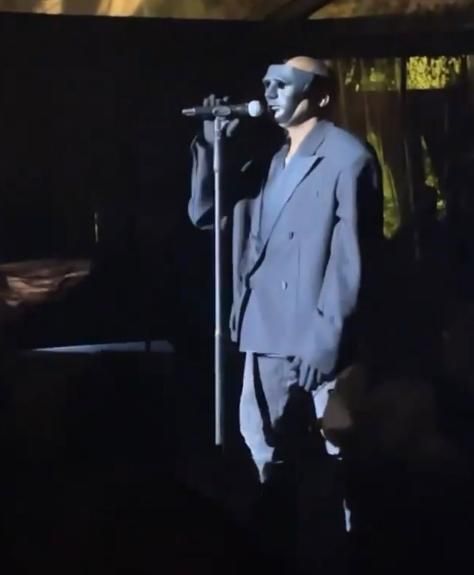 Ye was first seen wearing full facemasks throughout his Yeezus tour back in 2014. All of the masks worn by Ye were created by Maison Margiela, known to be among his favorite high fashion houses. A few of the masks that Ye wore had been featured in Maison Margiela runway shows prior to the tour starting and the album releasing.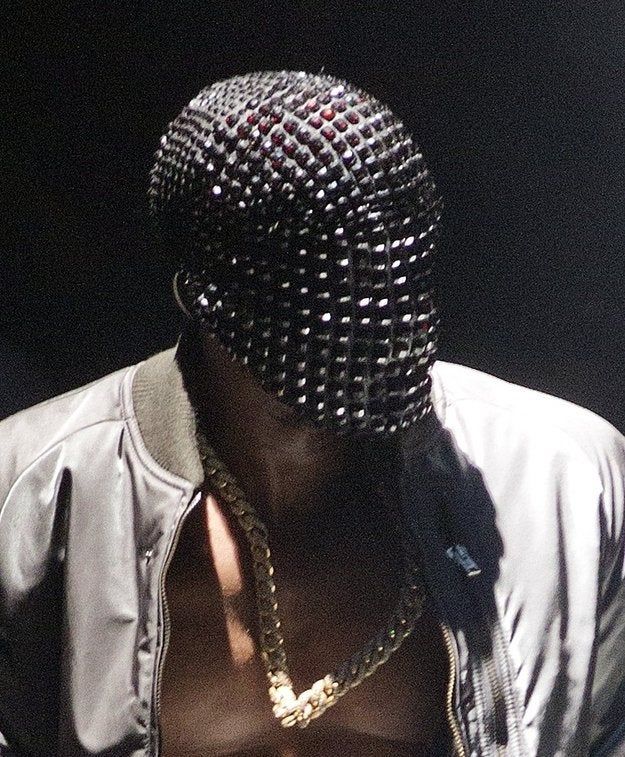 Ye was seen wearing facemasks again in the run-up to his tenth studio album, Donda. Months before the album released, the first mask Ye was seen in appeared to be made up of a disused Harley-Davidson t-shirt, which featured various small holes at the front for sight and breathing.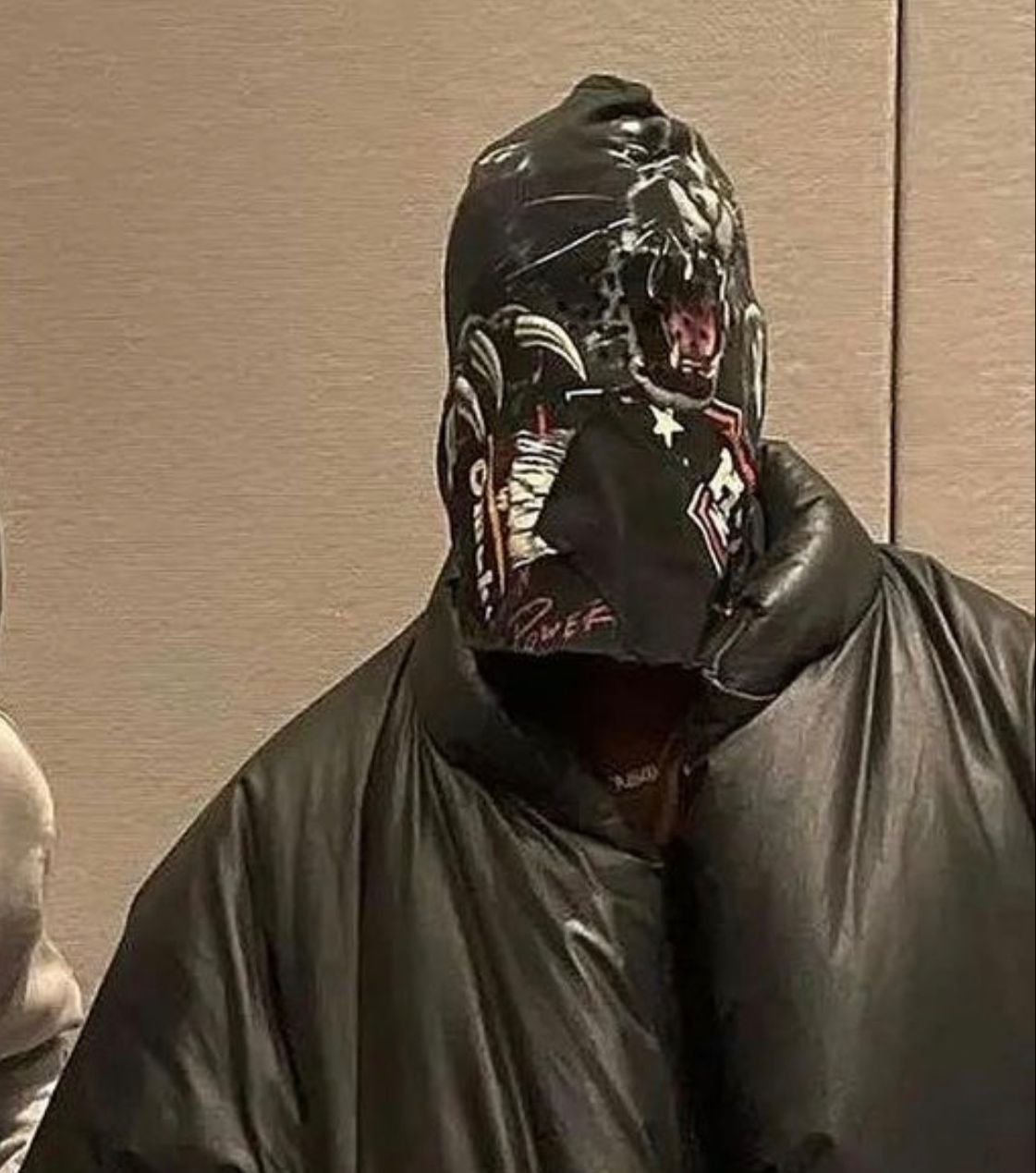 Not long after appearing in public in the Harley-Davidson mask, Ye began wearing a similar design that appeared to refine the original concept. These masks were mainly of a thin material, and featured religious imagery all over. Like the Harley-Davidson mask, these masks also featured various circular perforations across the front.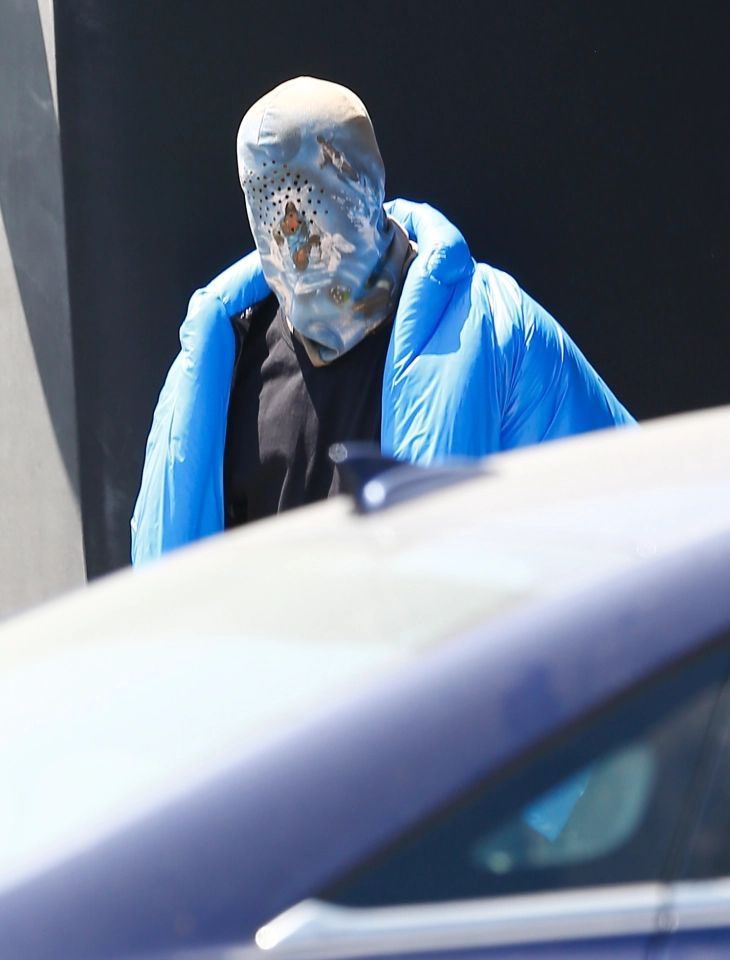 Just before the first Donda listening party was announced, Ye began wearing a mask with a slightly different design. This mask was made up of a slightly thicker material compared to the first, featuring a design of lightning cutting through the night sky. The mask itself has an appearance similar to ski masks, with the only opening for the mask being a small slit for the eyes.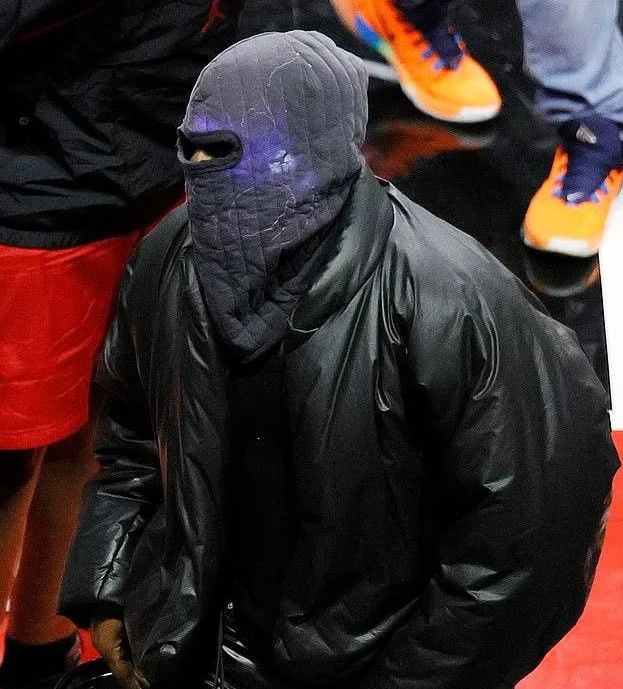 The style of mask changed once again for Ye's listening parties for his album, Donda. The facemasks were once again, a thin material, but this time they were made up of a solid color. In addition to this, the masks were completely featureless. Ye appeared to wear a different mask with each passing listening party, with a thin brown mask being worn during the first party, a black mask for the second, and a thicker black mask for the third, which was made specifically for the event by Balenciaga.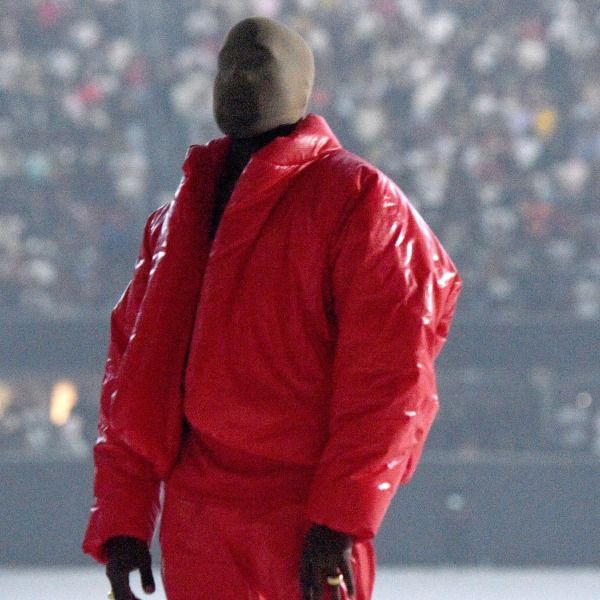 Ye also sold facemasks alongside the Donda album on his website - unlike the other masks that he had worn over the months, these masks featured zippers where the 'eye-holes' are.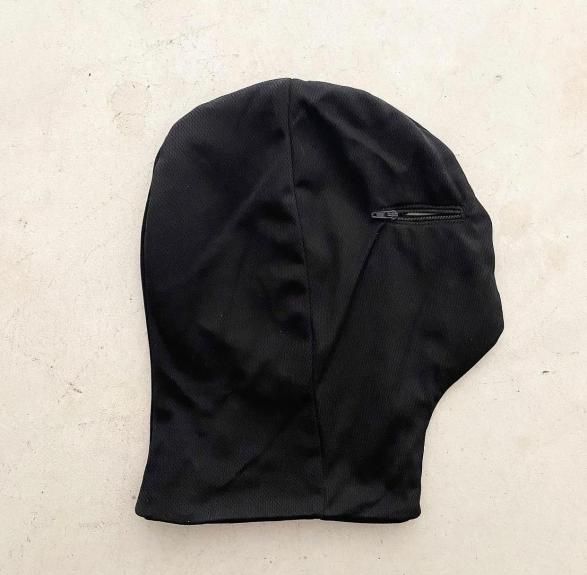 What do you think of Ye continuing to wear masks? Which one is your favorite? Let us know through our social media channels -  and for more updates on all things YEEZY, be sure to keep it locked to YM.