Last weekend (June 24, 2023), Ye surprised Tokyo with the official debut of the YZY Food Division. This new food-focused venture is an integral part of YEEZY's vision for "food, clothing, shelter" and represents Ye's first-ever public culinary initiative.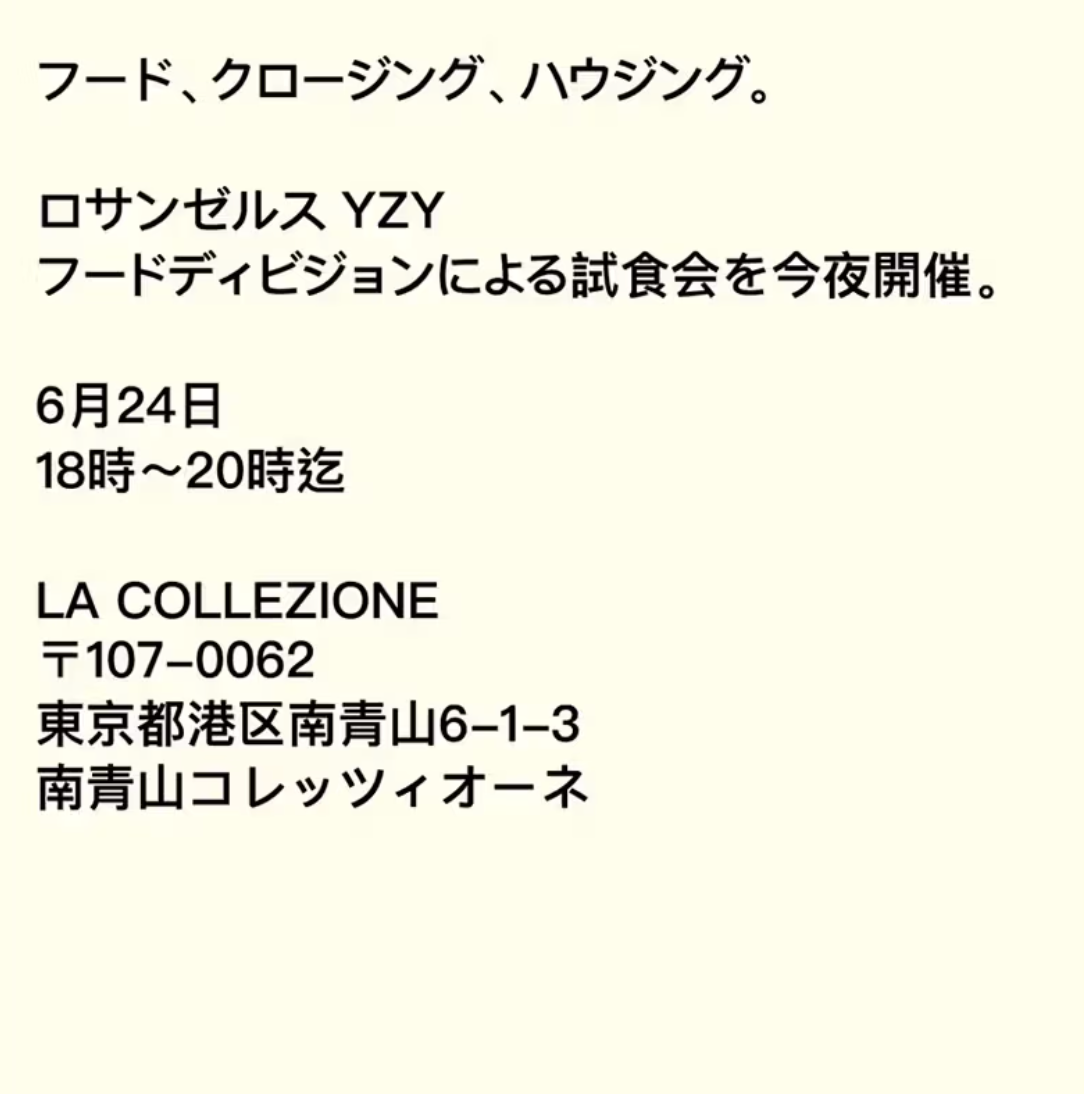 With minimal notice, the tasting event took place at Tokyo's renowned LA COLLEZIONE. Designed by architect Tadao Ando, the venue has been a local fixture since 1989, loved by Ye for its unique structure. The event showcased stainless steel tables adorned with various food items, offering guests a chance to experience YZY Food firsthand.
The event featured Ye's tracks playing through VOID Acoustics' Point One speakers, adding to the vibrant atmosphere.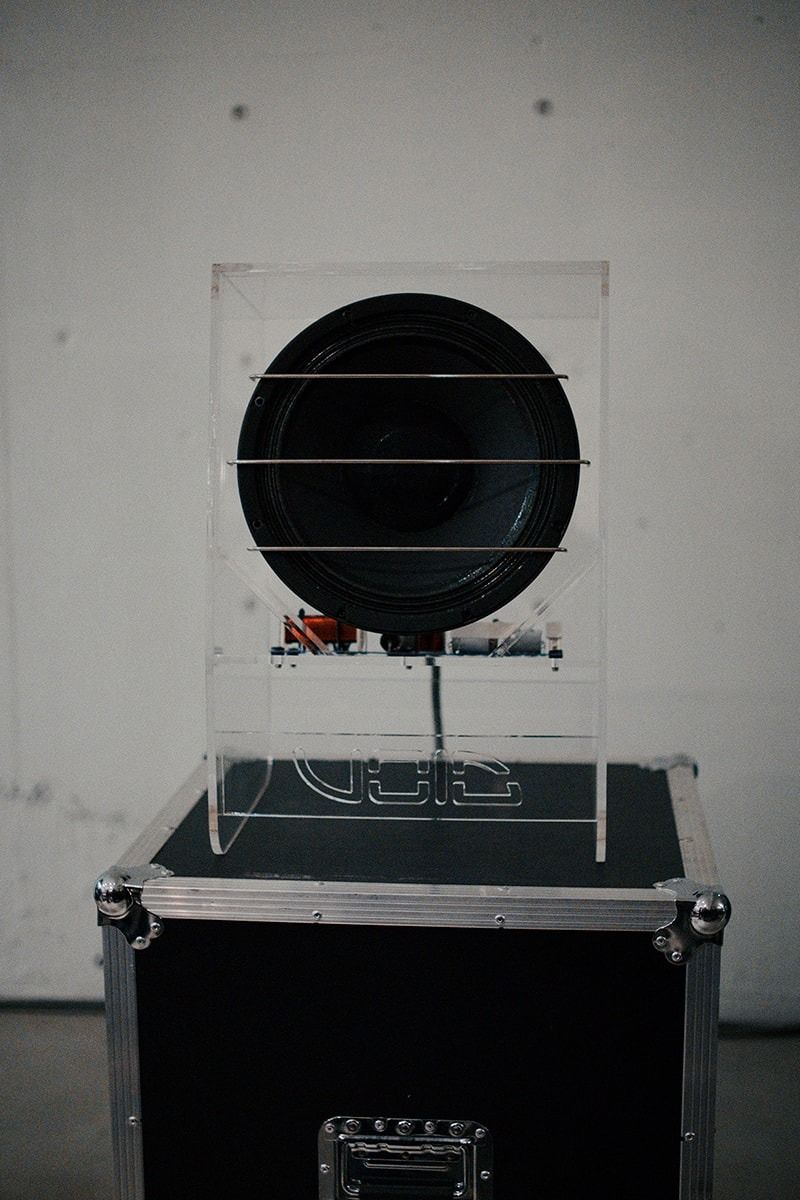 The food selection presented proteins like Japanese beef, chicken, salmon, and tuna, along with fresh vegetables and fruits. The tables showcased an array of pickles and beverages such as water and cinnamon milk. To promote sustainability, no disposable tableware was used, and hand towels were provided for guests to clean their hands between tastings.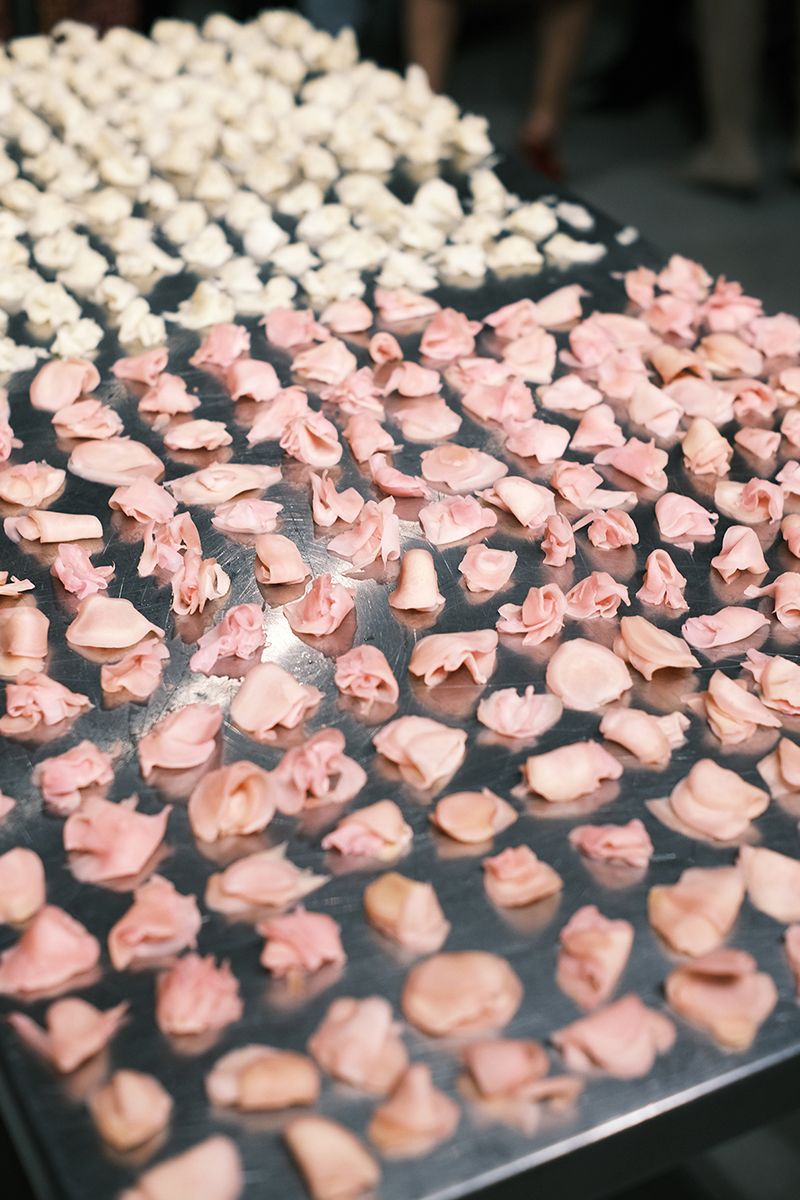 YZY Food has been in the works for four years. Just days before the Tokyo event, Ye and his team meticulously curated a selection of proteins, preserved vegetables, fresh fruits, and beverages sourced from local markets. Ye personally tasted each combination and handpicked the offerings for the event, emphasizing that the displayed tables serve as a unique "food installation" where guests can easily identify the dishes.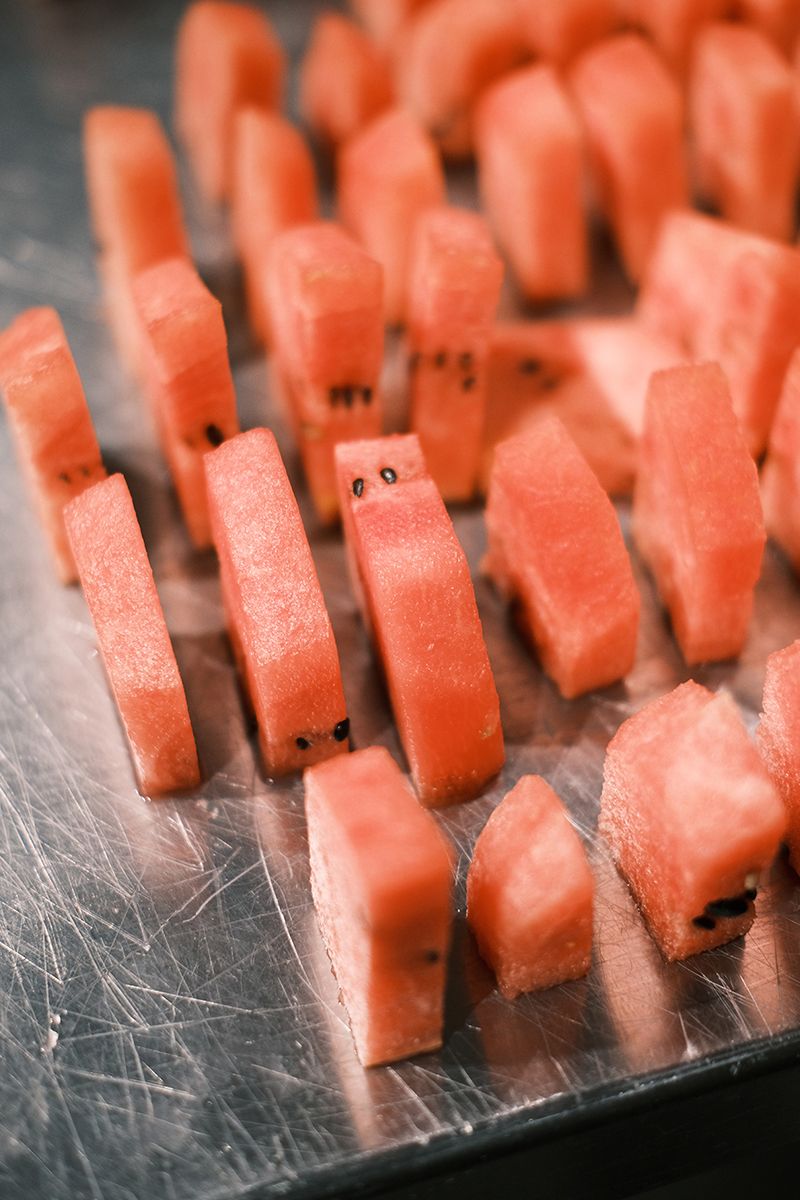 YZY Food reflects Ye's belief that simplicity prevails in food, just as it did long time ago. It transcends language barriers, aiming to bring people from all around the world together through the enjoyment of delicious cuisine.
Ye and the YZY Food Division have ambitious plans to host similar tasting events in different countries and cities, featuring diverse menus each time. Stay tuned for more exciting culinary experiences from YZY.
Photos via HYPEBEAST