Ye was todays cover story on Good Morning America, with the artist detailing Donda Academy, co-parenting his children, his current brand related disputes and his future in politics among other things. YM has you covered with a rundown of everything discussed.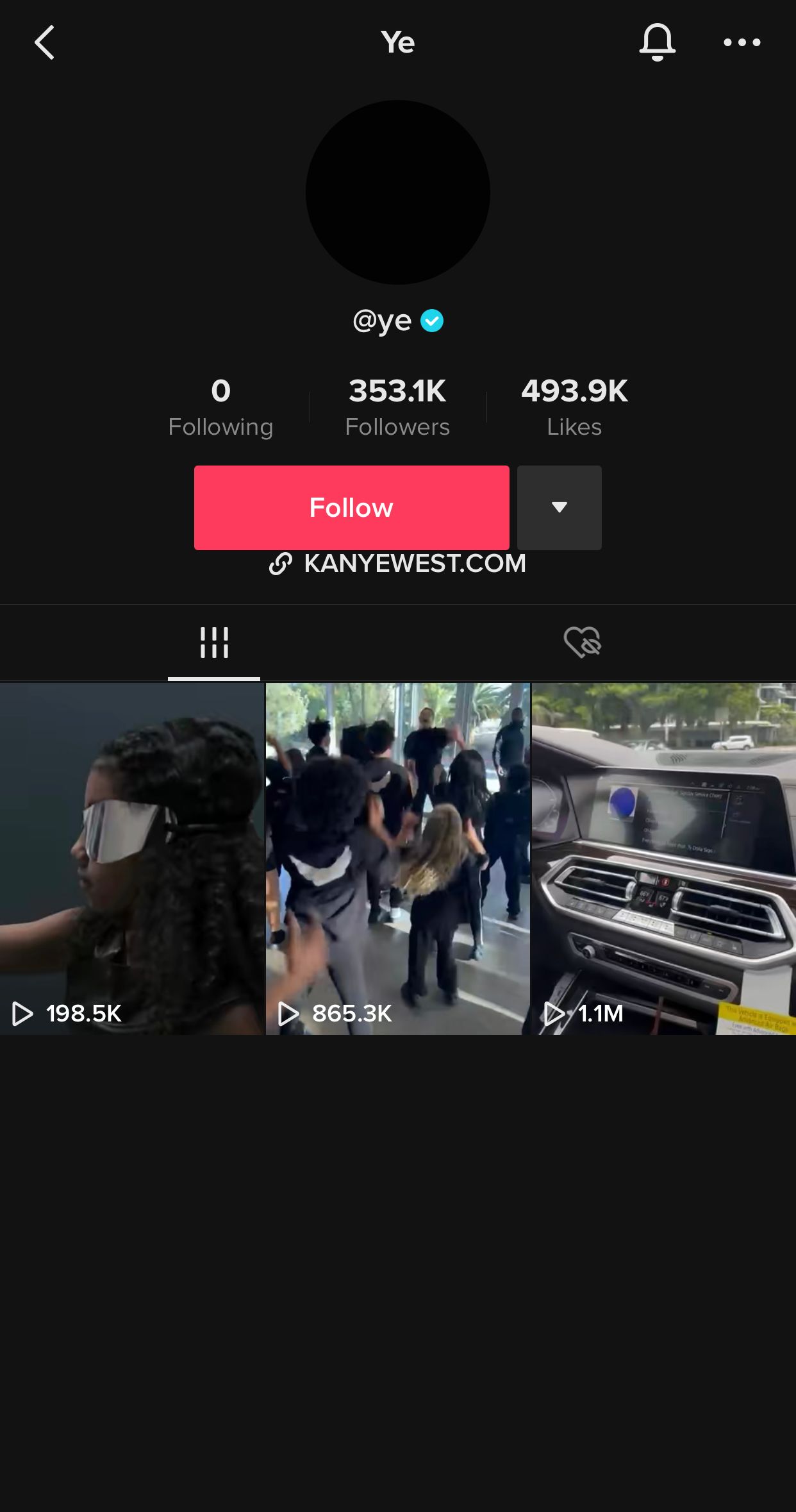 Speaking with Lindsay Davis, Ye kicked off the interview with his thoughts on social media. The artist recently created his own Tik Tok account, and has spoken at length about the amount of inappropriate content on social media. Ye stated that the power of social media depends on how it is used, using an analogy of a car to further his point. "...We can use a car to rush somebody to the hospital. We can use a car and accidentally hit somebody while we're rushing somebody to the hospital." As such, Ye states that he has recently used social media to further his voice in times where he feels like he isn't heard.
The artists recent use of social media ties in with the successful co-parenting of his children with Kim Kardashian. "This is the mother of my children - and I apologise for any stress I have caused even in my frustration...I need this person to be the least stressed and the best sound mind and as calm as possible to be able to raise those children".  Ye also mentions that he now has a voice in regards to co-parenting, but had to fight for it through social media. He noticed the parallels between his contractual disputes with Adidas and Gap along with the situation in his home - a "disregard for something he co-created".
"I co-created the children. I co-created the product at Adidas. I co-created the product at Gap - there's a parallel, and that parallel touches on discrimination."
Ye also mentions having to "fight" to get a say-so in regards to his children attending Donda Academy, his private Christian school located in California. "We spread the gospel - the kids sing gospel to build a school that gives them practical tools they need in the world".
The conversation moves to his recent contractual disputes, with Davis mentioning the document claiming that Ye cannot show or be seen in YEEZY products or anything bearing that likeness. Ye replied - "Oh, we got some new lawyers. We really had to level up and show them who's the new boss in town...I'm no longer just the man ridin' atop the polo horse. I'm not just a mascot in the middle of the games, gettin' the crowd hyped up sayin', 'Hey, wear this, do this,' but you know, just learn financial engineering. Learn how to -- learn how to really run a company."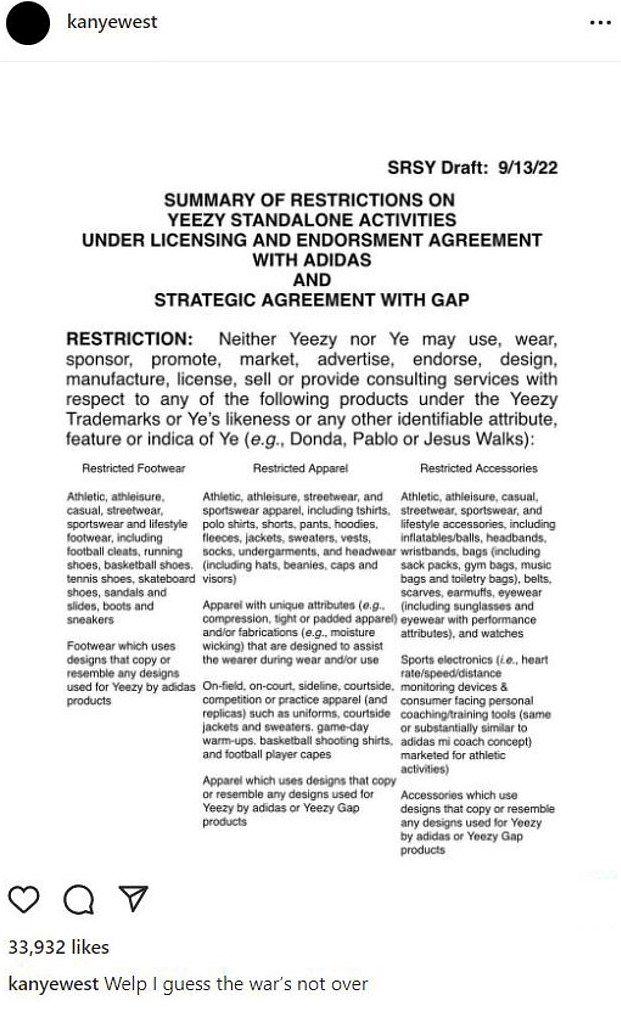 Ye added to this stating that he plans to move forward with a 'YEEZY SEASON 9' fashion show in Paris on October 3rd. The event was initially planned in conjunction with Gap, but the artist recently mentioned that he had found a new producer for the event on Instagram.
Davis mentioned Ye's well known radio interview with Sway, where the artist claimed that the DJ "did not have the answers" after quizzing the artist on why he wouldn't go it alone in regards to his clothing and fashion. Almost ten years later, Ye stated "You know what? I will go ahead and say Sway had the answer." Ye also revealed that he is planning to open his first YEEZY store in Atlanta. When asked about the affordability, Ye replied "...if it were up to mee-zy, it would be free-zy but it's not that easy", before mentioning that he wishes for everything in store to cost $20.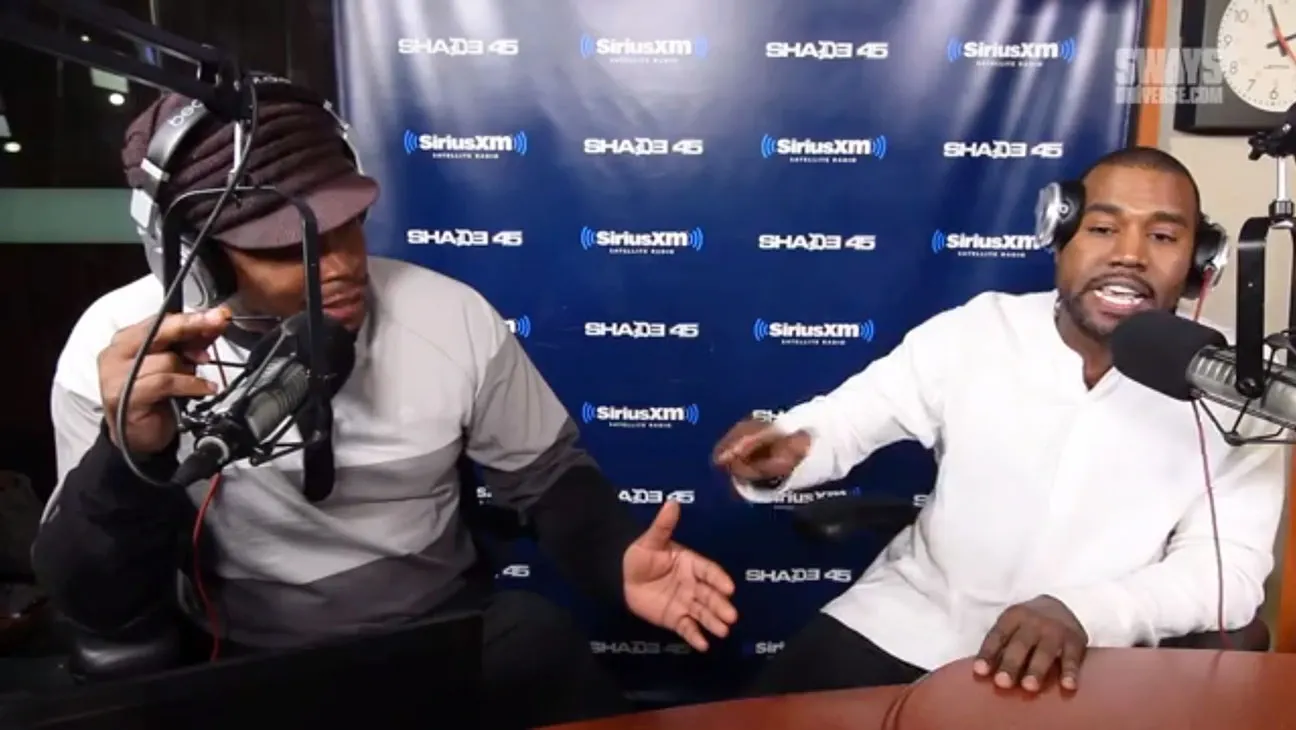 Finally, Ye went over his future in politics. The artist ran for president back in 2020, and when asked about if he had future political aspirations, he replied "Absolutely" - planning to run for president again at an as-of-yet unspecified time.
You can watch Ye's interiew with Good Morning America down below - and for more updates on all things YEEZY, keep it locked to YM.