In a phone interview taken with Bloomberg, Ye surprisingly revealed that he was "done with his corporate partners" and plans to branch out solo at the end date of his corporate contracts. Stick with YM has more information.
Ye signed his multi-year contract with adidas back in 2016, with the artist stating at the time that adidas allowed him to fulfil his vision for YEEZY without any limitations. His contract with adidas is set to end in 2026. The artist signed his 10 year long contract with Gap back in 2020.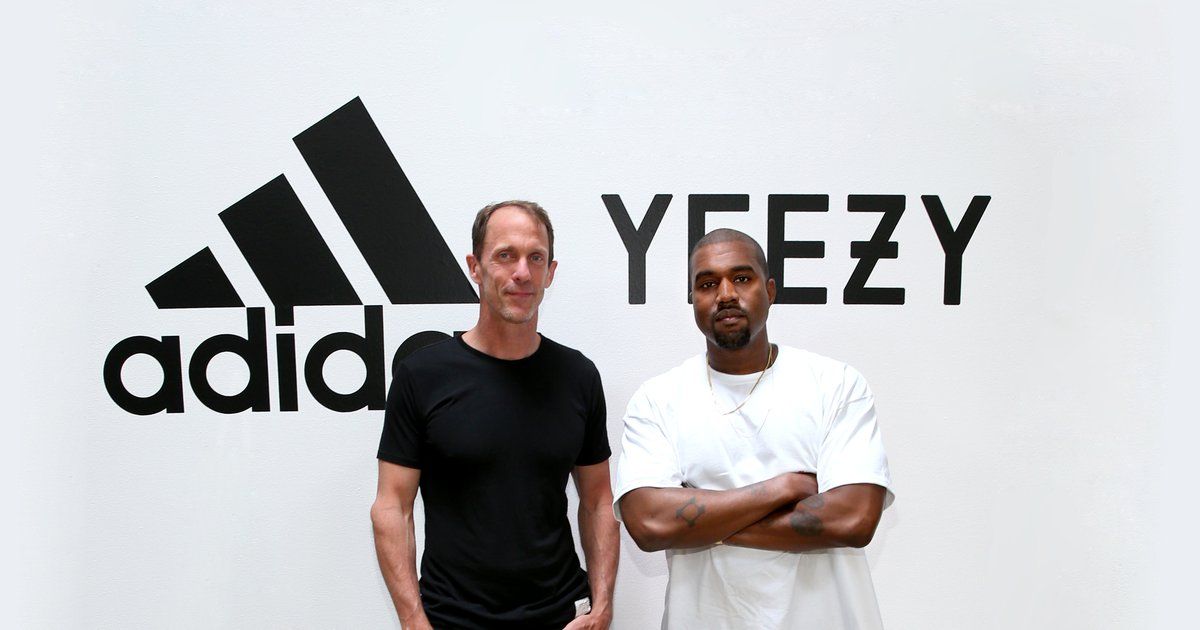 "It's time for me to go it alone - it's fine. I made the companies money. The companies made me money. We created ideas that will change apparel forever...now it's time for Ye to make the new industry. No more companies standing in between me and the audience."
Even though Ye's deals with adidas and Gap have been highly successful, the artist has not shied away from publicly putting these companies on blast as a result of longstanding disagreements - may that be through interviews with other publications or posts over on Instagram. Ye recently had a public disagreement with adidas surrounding new silhouettes that take heavy resemblance from past YEEZY models, with the artist noting that this was "blatant copying".
"No one should be held in that position where people can steal from them and say we're just paying you to shut up...that destroys innovation. That destroys creativity. That's what destroyed Nikola Tesla."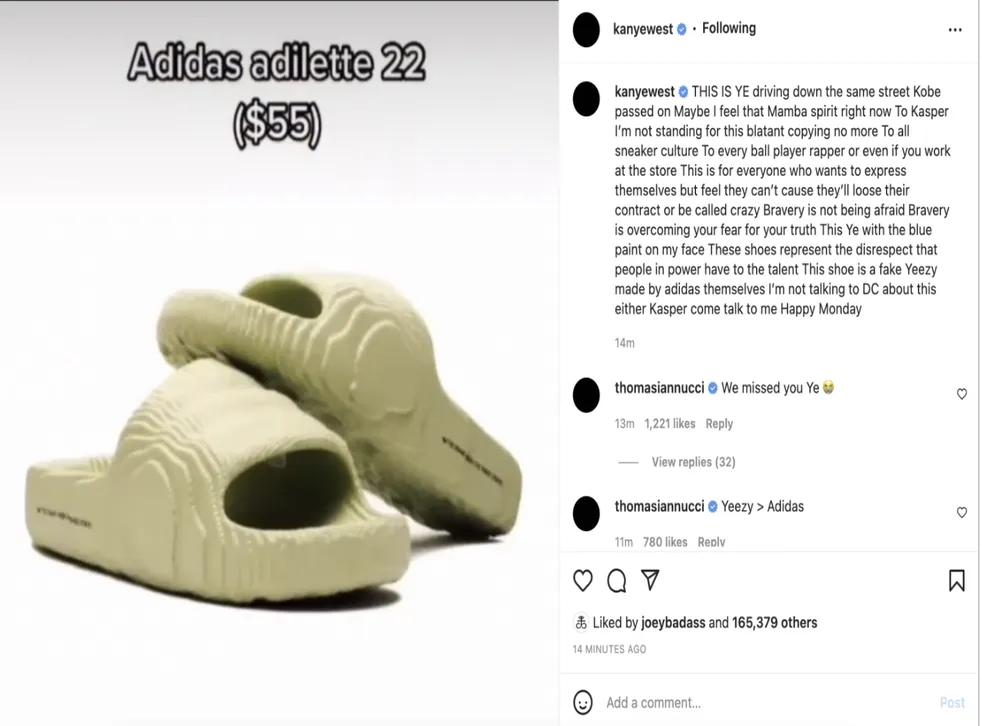 Ye stated that adidas and Gap were "his new baby mamas", and that they would "...just have to co-parent those 350s" in regards to his deal with adidas. Ye also highlighted his intent to open Donda campuses across the USA. Named after his late mother, these campuses are set to house shopping outlets, dorms, schools and farms altogether. Products sold at Donda campuses will be available exclusively through physical YEEZY stores and online storefronts, and are being designed by current YEEZY staff.
Ye also mentioned that he teamed up with Gap in order to bring more affordable apparel to the masses, but has recently spoken out on not being included in meetings and being ignored by Gap management. "Every step of my career there was something in the way...they did the dream, but just without Ye."
The artist also spoke of his plans to renegotiate elements of his brand deal with adidas. Ye is looking to get a 20% royalty on all the sneakers designed for adidas in perpetuity, saving this for his four children.
"If these companies...if they want to play with me - I've been playing nice up to this point."
For more updates on all things YEEZY, be sure to keep it locked to YM and our social media channels.