The future of footwear is here - and more yellow looking than ever.  This is the new YEEZY KNIT RNR in its first ever colorway - CASE POWER YELLOW.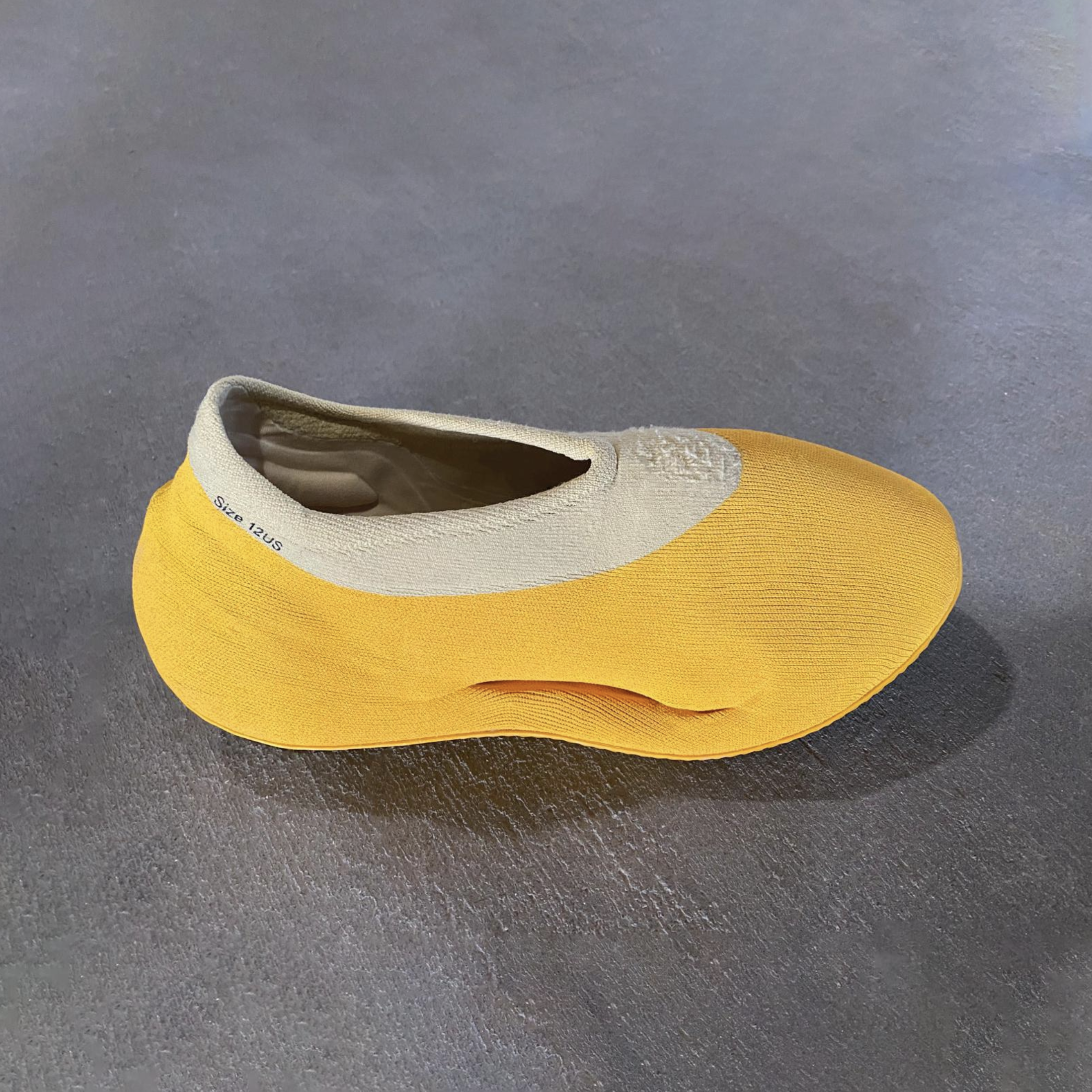 Formerly called "Turreliens" and "TRRL RNR", this brand new silhouette will be shaped exactly like the 2020's YEEZY FOAM RNNR, but made entirely out of knitted threads. Just by looking at it we can all definitely imagine how comfortable this brand new sneaker from Mr. West must be.
In this prototype we can see a two-tone look with a honey-like intense yellow (which has been appearing on a lot of YEEZY models lately) and a sand upper. One peculiar attribute is the "Size US12" tagline in the upper part of the shoe, which could either simply be for prototype purposes, or may stay for the final release, which would make it the first YEEZY to feature a size label on the shoe itself. However, whether it's in the finalized design or not remains to be seen.
The YEEZY KNIT RNR in "Case Power Yellow" will release tentatively in fall 2021/early 2022, with an exact date to be announced later. For that info and all things YEEZY, keep it locked to YM.