Every season has become YEEZY season as 2021 is set to close with more new silhouettes. Here we have a look at the latest winterized model, the YZY KNIT RNR BT in the Sulfur colorway.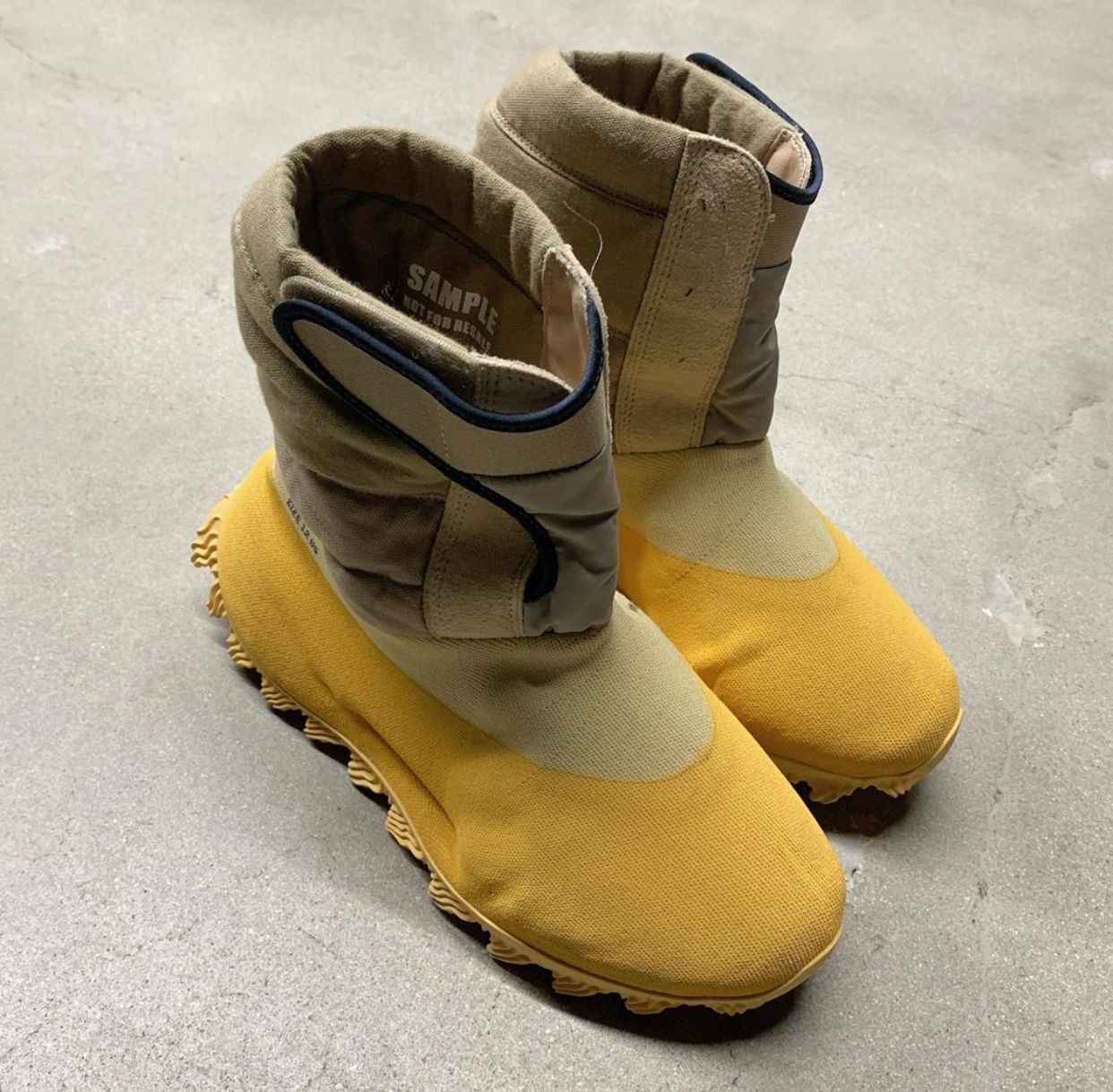 At first look one can instantly see how the model got its name. Elements of the recently released YEEZY KNIT RNR "Sulfur" and the upcoming YZY NSLTD BT (YEEZY INSULATED BOOT) don this gaudy silhouette with a noticeable difference coming on the outsole for improved traction for the upcoming winter weather months. Another addition that separates it from the YEEZY KNIT RNR is the waterproof and designed in USA labeling on the upper of the knit portion of the shoe. Further up the model we see the attachment of the NSLTD BT in a similar khaki color. Just like the YZY NSLTD BT, the YZY KNIT RNR BT will be laceless while using velcro to bring the boot together.
The popularity, success and comfort of the YEEZY FOAM RUNNER over the last year has helped its ergonomic design find itself on more YEEZY models. Now that the winter months are coming upon us, the YEEZY brand is looking to give us that same comfort while also being able to be utilized in the cold weather.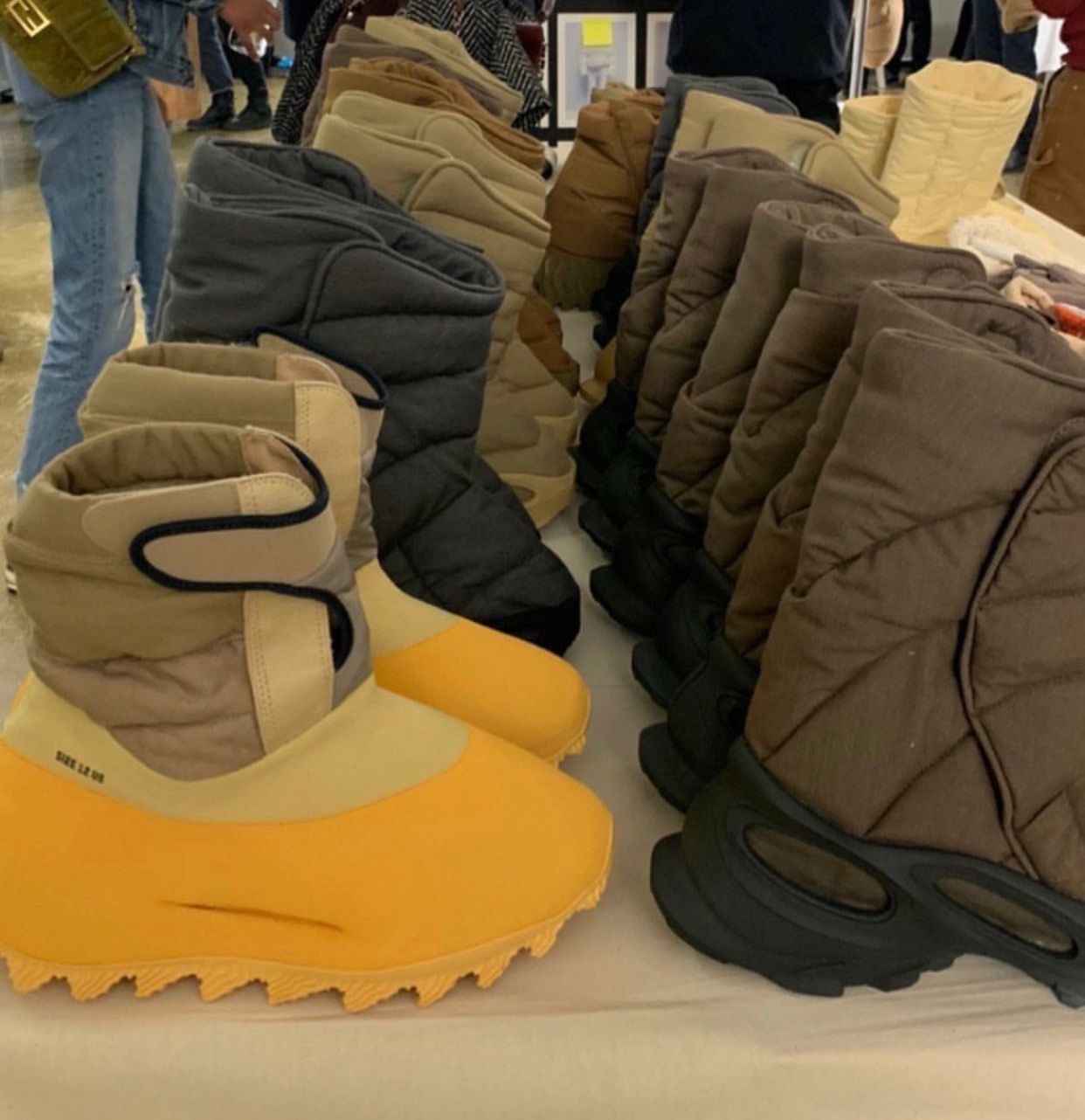 Arriving in November 2021 just in time for the holidays, the YZY KNIT RNR BT will retail for $350.
What do you think of this bold new model? Will you look to cop a pair? Would you like to see more mashups of YZY silhouettes? Let us know via our social media channels & as always keep it locked to YM for updates on all things YEEZY.