2021 has been a strong year for YEEZY - and its set to get even stronger with the annoucement of a new silhouette to release soon - introducing the YZY NSLTD BT, showcased in the "Khaki" colorway.
The name stands for "YEEZY INSULATED BOOT", which makes this silhouette perfect for keeping warm in the coming winter months.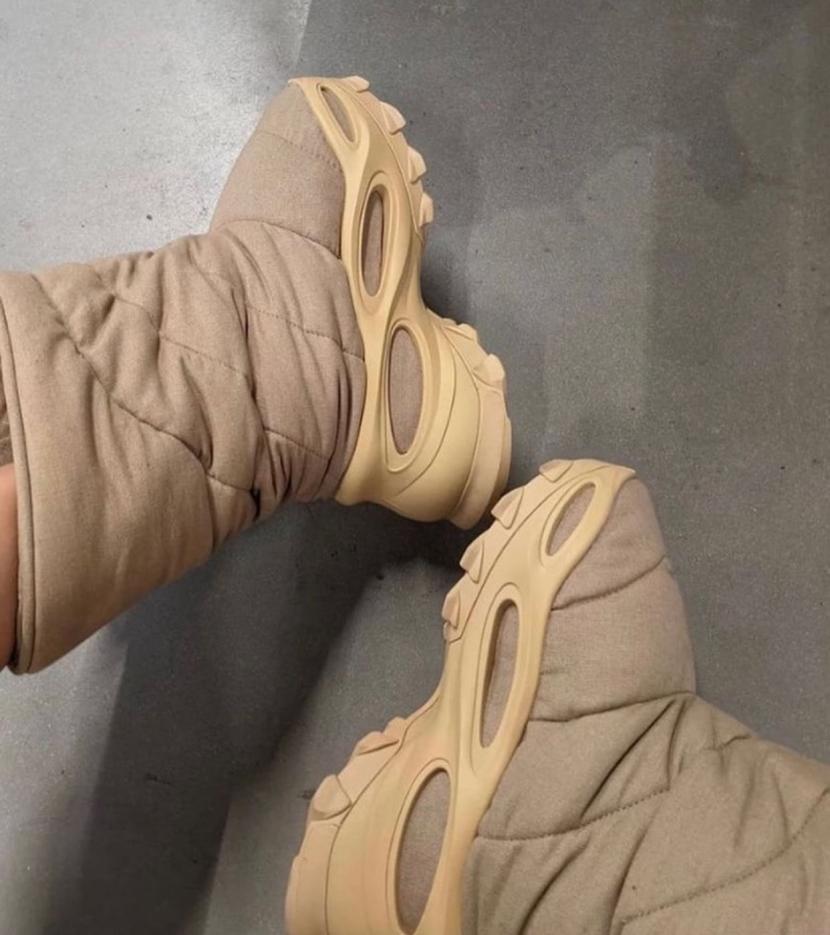 The YZY NSLTD BT has been teased for a while, first being showcased during the YEEZY SEASON 8 show in March 2020. The boot was unnamed at the time, but had been given the name 'YEEZY PUFFER BOOT' by fans based on the upper, which had a ridged and puffy appearance. This was mated to a chunky sole with large perforations across it, acting like an exo-skeleton to the boot.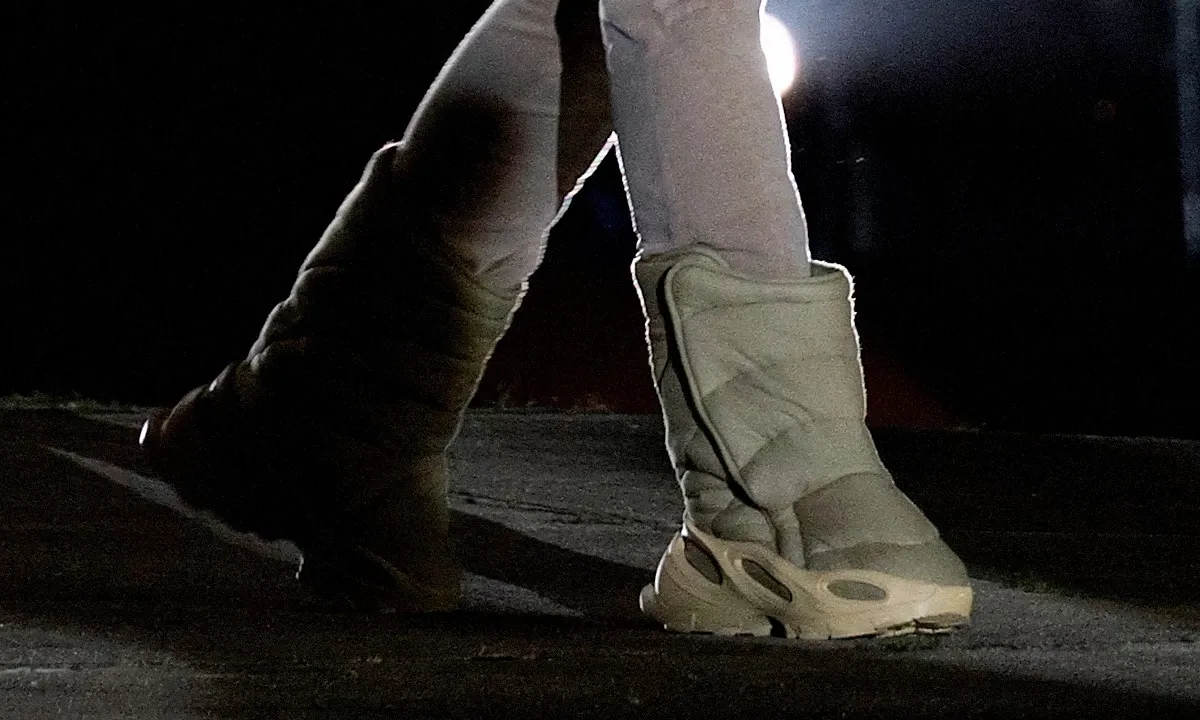 The boots showcased a massive departure from the styling conventions typically used with YEEZY boots, which have a much more utilitarian and militarized appearance compared to this silhouette. In addition to this, the boot is completely laceless, with velcro being used as a means to secure your feet in the boot instead.
The boots were teased again by Ye affiliate A$AP Bari, also known as 'Young Lord', who posted a few pictures of him wearing the highly experimental boot to his Instagram earlier in 2021.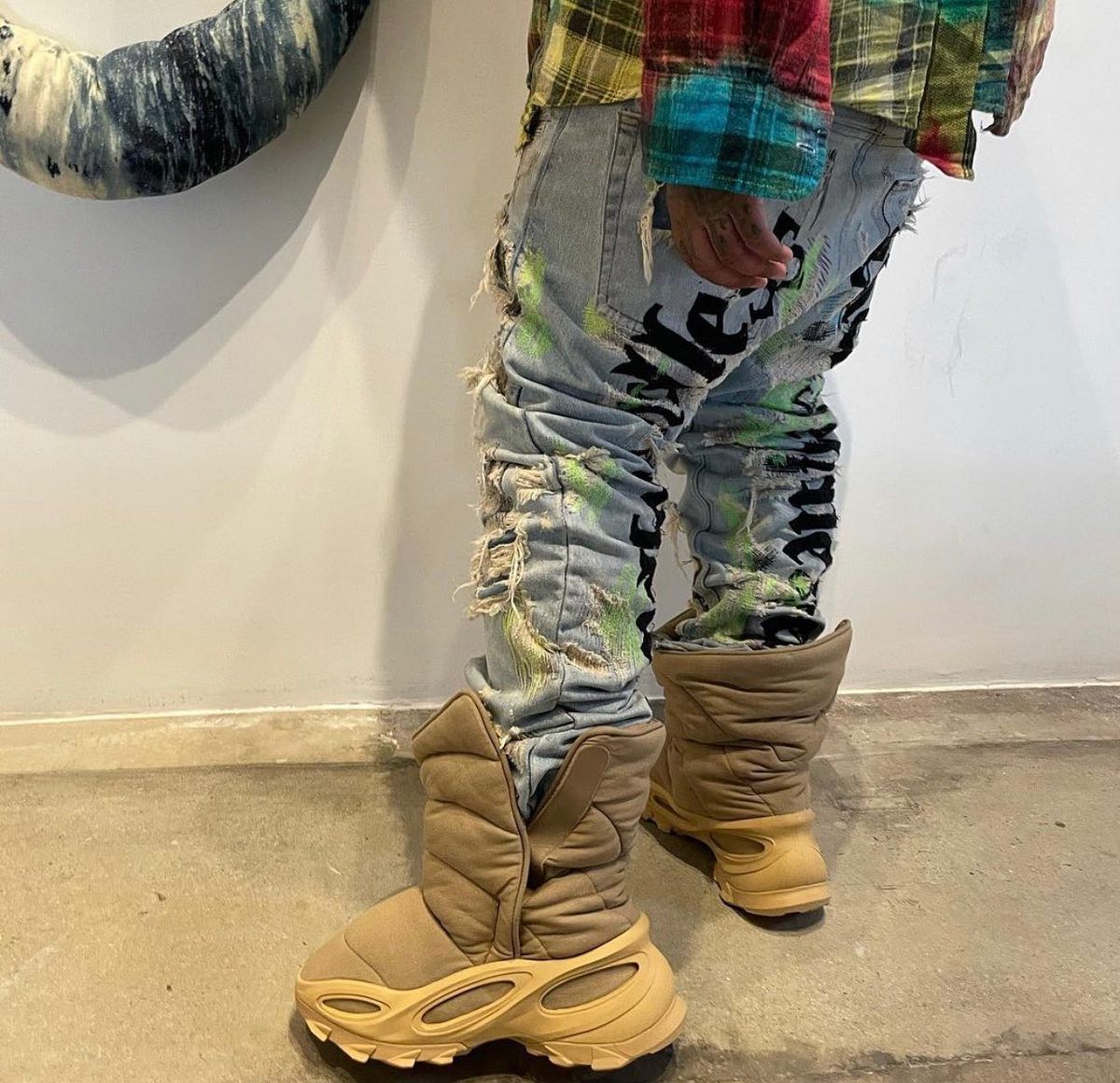 As the name suggests, the YZY NSLTD BT "Khaki" features an all over dark khaki colorway, which is mated to light tan sole.
The YZY NSLTD BT "Khaki" is set to release in November 2021, at a retail price of $250.
What are your thoughts on this wild new YEEZY silhouette? Are you interested in grabbing a pair when they drop? Let us know through our social media channels - and for more things YEEZY, be sure to keep it locked to YM.