As the new YEEZY 450, previously known as the YEEZY 451 is slated to release in a "Cloud White" colorway this Saturday on March 6th for a retail price of 200$, we are also taking a look at the now famous Yeezy 450 SLIDE previewed over the past 3 months by Kim Kardashian.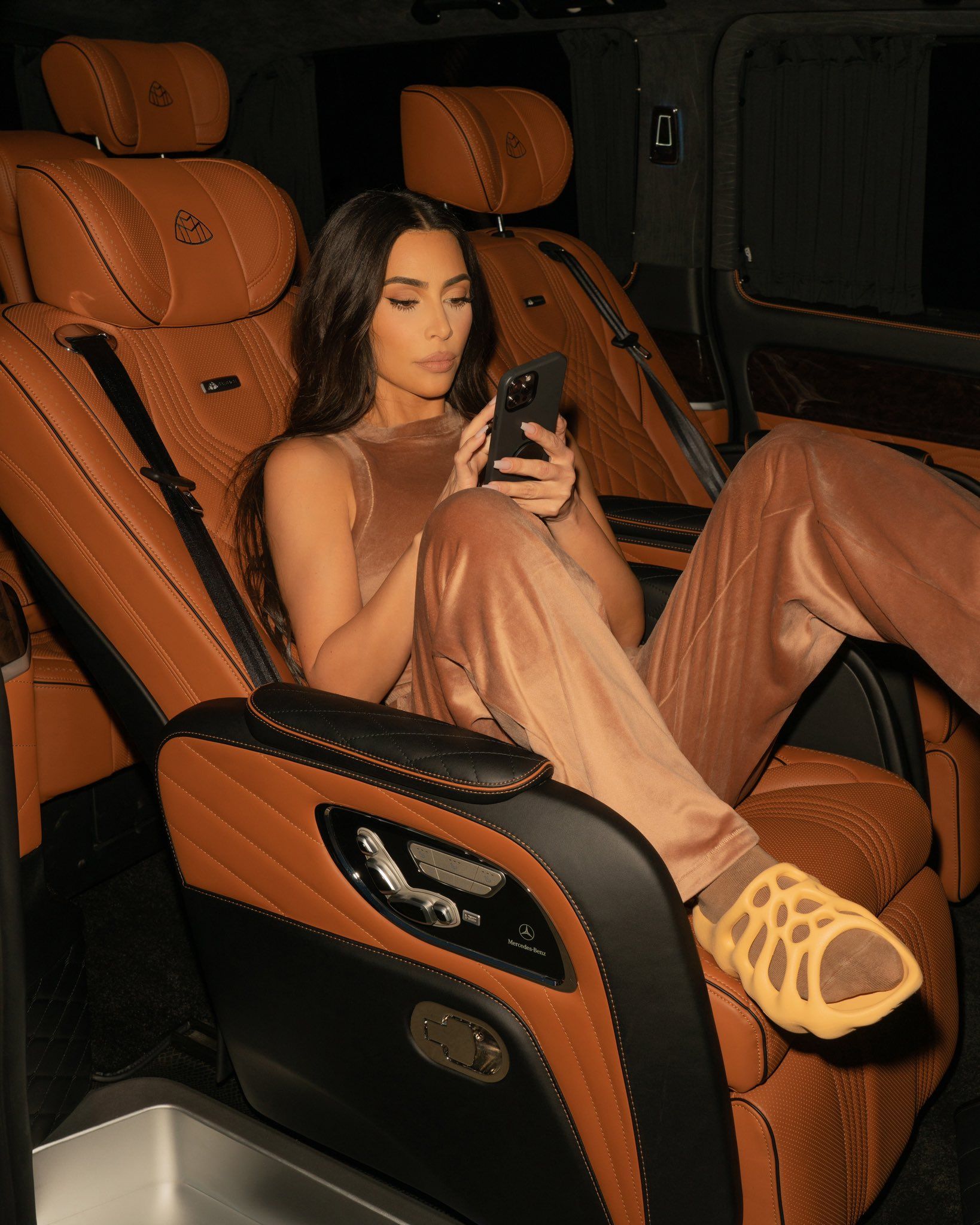 As seen on KKW the YEEZY 450 SLIDE comes in a very buttery hue, featuring the same outerspace sole unit structure that we see on the upcoming YEEZY 450 model. The sole made out of EVA foam unit features the curves on the bottom creating a bridge like structure, and continues to creep up the foot in a claw like formation but unlike the YEEZY 450 "Cloud White" instead of being fused into the knit upper the rising arms join at the top of the shoe creating a unique perforated structure.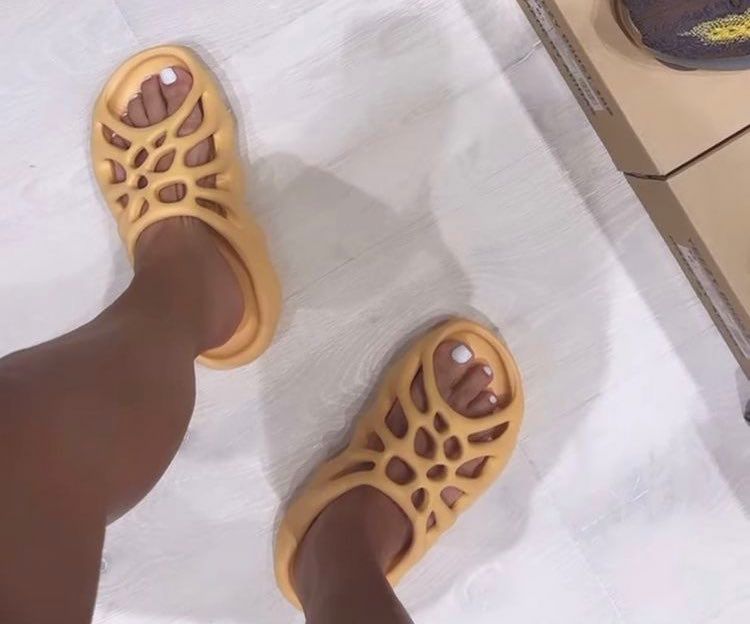 The highly innovative slide features a wide makeup similar to what we have come to expect from the previous YEEZY SLIDE models like the Resin or the upcoming "Enflame Orange" and "Pure" colorways. These highly anticipated slides are priced at $65 but have yet to be given an exact release date but the anticipation grows by the minute as we head into the summer months.
In the mean time more information can be found on the upcoming YEEZY SLIDE models here.
As always for more updates on upcoming YEEZY footwear, keep it locked to YM, and all of our social media channels.