Ye released a new track in collaboration with another artist - this time it's "True Love" from Ye's eleventh studio album, Donda 2, which features the rapper XXXTentacion. YM has more information.
The track was formally announced by XXXTentacion's estate through the late artists Instagram account.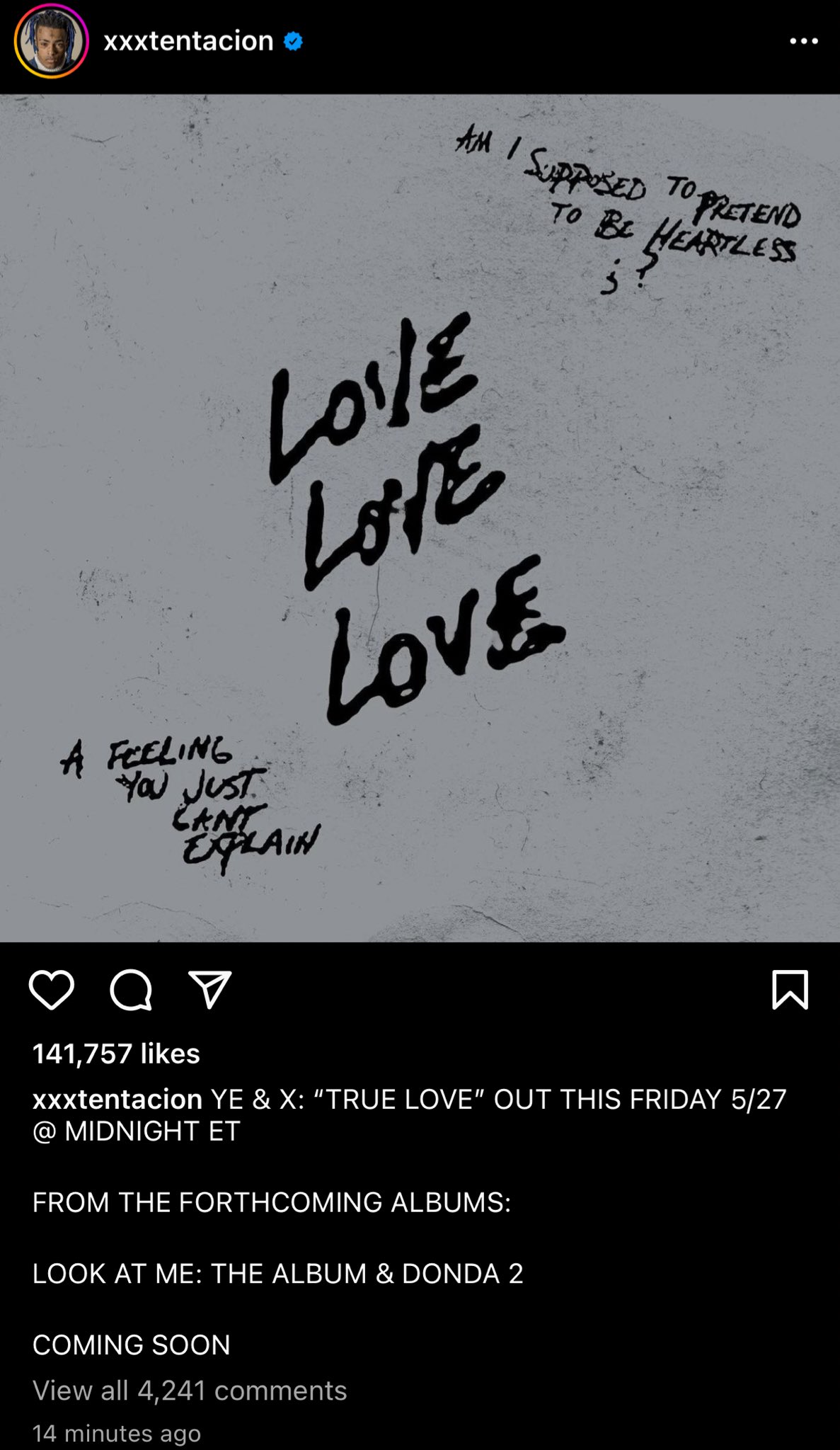 In the run up to the announcement of the single, a collaboration between the two artists was teased through XXXTentacion's Twitter account, with his estate retweeting older tweets that showed the artists respect and admiration for Ye.

"True Love" is the latest single to release from Ye that has an assosciation with Donda 2, coming shortly after the release of the tracks "Eazy" and "City of Gods". The track is also supporting the release of XXXTentacion's third posthumous album titled "Look At Me!: The Album".
This is the second time where Ye and XXXTentacion have featured on the same track - the first occasion was for the track "One Minute", which was included on XXXTentacion's third studio album "Skins".
The release of the track also implies that Donda 2 may be coming to streaming services in the future. Months ago, Ye stated that the album would be exclusive to his STEM PLAYER platform, citing the money artists receive from the music industry as his reasoning behind the decision. Because of this, Donda 2 was ruled inelgible to feature on the official Billboard charts due to violating their merchandise bundle policy.
"True Love" is out now on all major streaming services - and you can listen below via Apple Music and Spotify.
What do you think of the track? Sound off through our social media channels - and for more news on all things YEEZY, keep it locked to YM.