The next piece of YEEZY apparel is nearly here - the waitlist for the much anticipated YZYSHDZ is now live, indicating that the futuristic eyewear is gearing up for a wide release. YM has more information.
The link to the waitlist was shared through Instagram stories by both Ye and the official YEEZY Instagram page.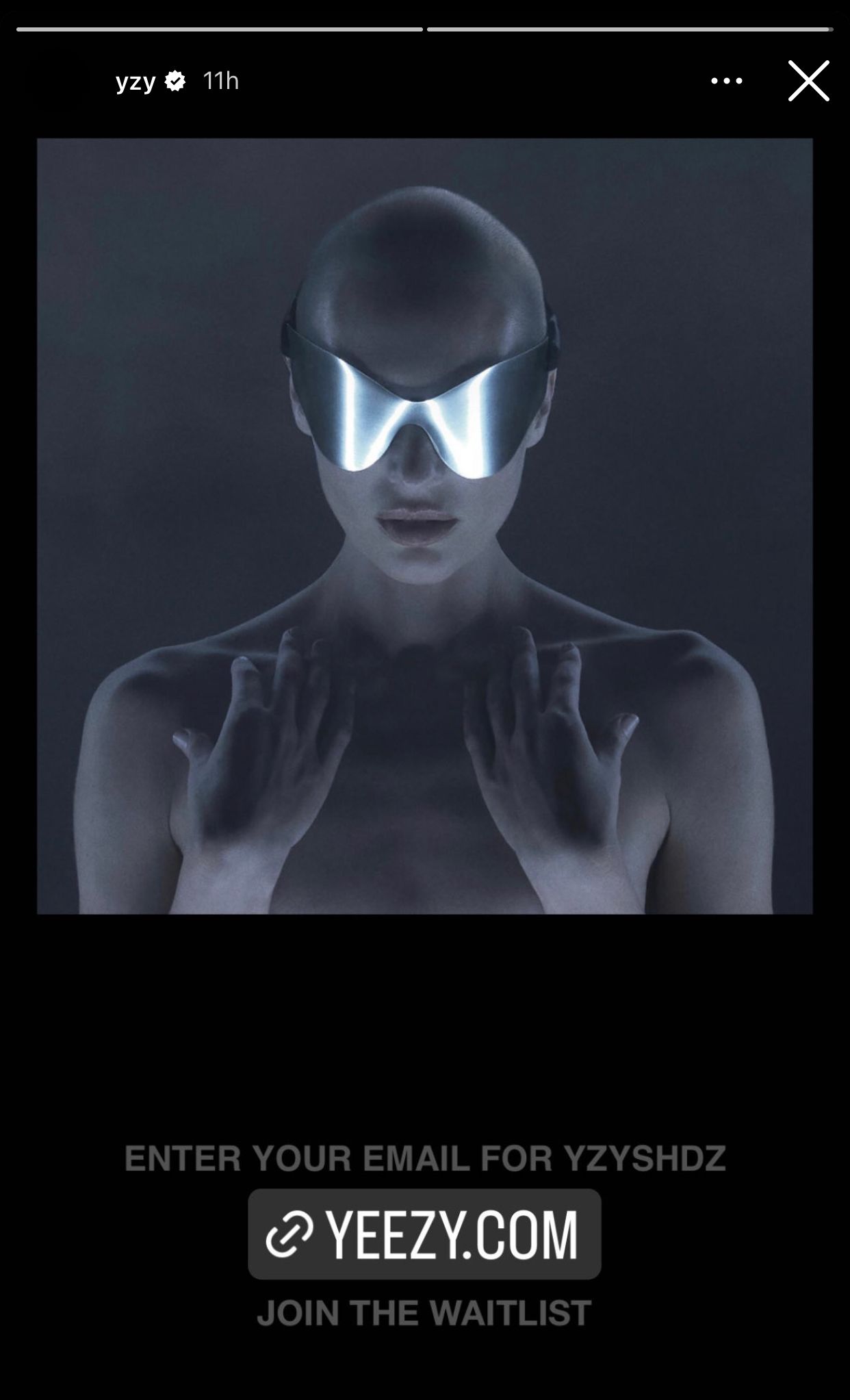 Formerly known as the YZYGAP SHDZ, Ye recently noted via Instagram that the apparel was now simply known as the YZYSHDZ - indicating Gap is no longer involved with the project. This is most likely due to Ye's shock decision to terminate his deal with Gap only two years into the ten year contract.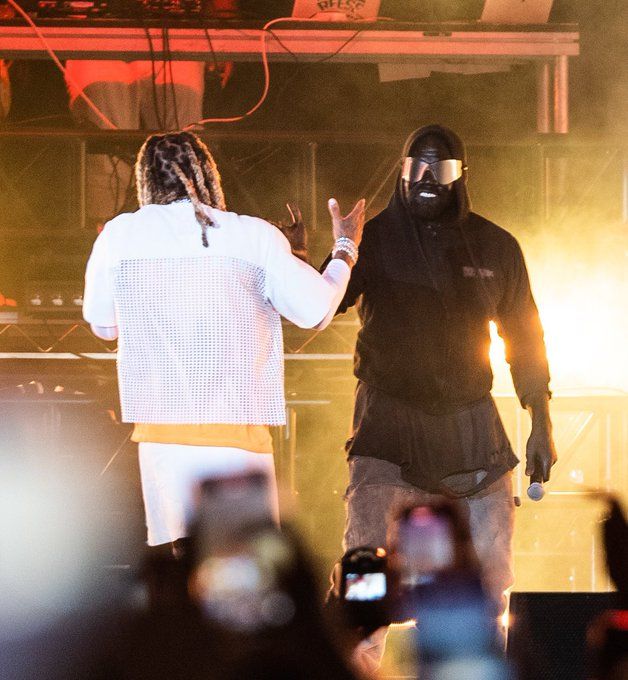 The YZYSHDZ have had an interesting marketing campaign in the lead up to the eventual release. First shown to the world during Ye's surprise appearance at Lil Durk's Rolling Loud Miami set, various celebrities, friends and associates of Ye have since been snapped wearing the eyewear. This includes names such as Kim Kardashian, Steve Lacy, Pusha T and Chey Anderson among many others. Ye recently shared a work-in-progress ad for the YZYSHDZ via his Instagram, though the ad features YEEZY GAP branding at the end - indicating that it may go unused due to the dissolution of their partnership.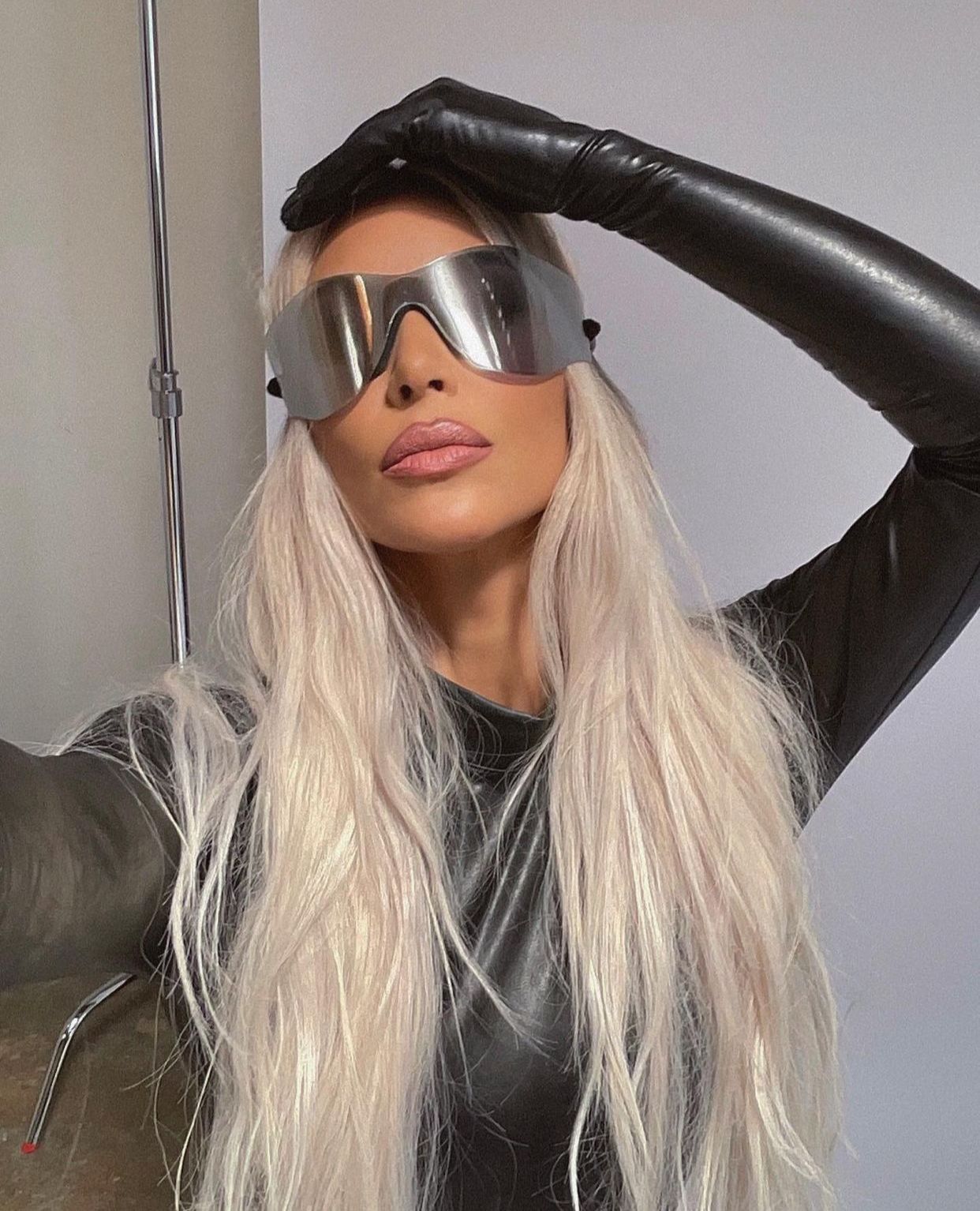 In a recent interview with Forbes, Ye confirmed that the YZYSHDZ will be retailing at $20. Throughout his career, Ye has put significant emphasis on making YEEZY products attainable for all who wish to own it - and by releasing the YZYSHDZ at a relatively low price point artist is once again making good on his promise.
You can join the YZYSHDZ waitlist through the official YEEZY webpage.
Are you excited for the release of the YZYSHDZ? Have you put your name down for the waitlist? Let us know through our social media channels - and for more updates on all things YEEZY, be sure to keep your eyes peeled on YM.