Following his surprise announcement that he would be "going it alone" and branching out into a solo path at the end date of his corporate partnerships, Ye revealed that he would be terminating his current partnership with Gap in an interview with the Wall Street Journal. YM has the latest.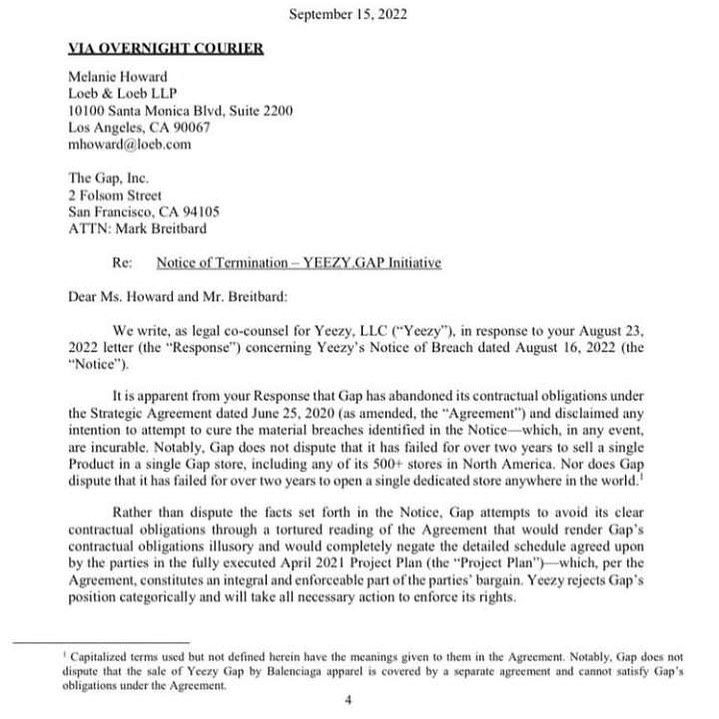 Ye and Gap began their partnership during 2020, where they promised to create clothing and apparel under the YEEZY GAP branding. Ye has always spoken of his intention to impact fashion, and mentioned wanting to collaborate with Gap in many interviews over the years. The deal that they penned would allow the artist to earn royalties and potential equity upon meeting sales targets.
The artist has recently aired out his greivances with both of his current contracts through a multitude of Instagram posts. This came to a head this Thursday, when Ye's lawyers sent a letter to Gap to notify them that YEEZY LLC would be terminating their arrangement. This is due to Gap breaching their initial agreement by not releasing apparrel or opening new retail stores as planned, according to the letter which was viewed by WSJ.
According to the letter, Gap was required to sell 40% of the YEEZY GAP assortment in physical store locations during the third and fourth quarters of 2021. However, the first YEEZY GAP item to see a wide release was not launched until fall 2021 - and was only available to purchase online. YEEZY GAP finally made its way to brick-and-mortar Gap stores in July 2022, coinciding with the wide launch of the YEEZY GAP Engineered by Balenciaga line of apparel.
The agreement also stated that Gap was required to open five retail stores dedicated to showcasing YEEZY GAP apparel by July 31st 2023. While Gap held an official shopping experience for YEEZY GAP clothing at physical locations in the USA, to this day there have been no dedicated stores opened.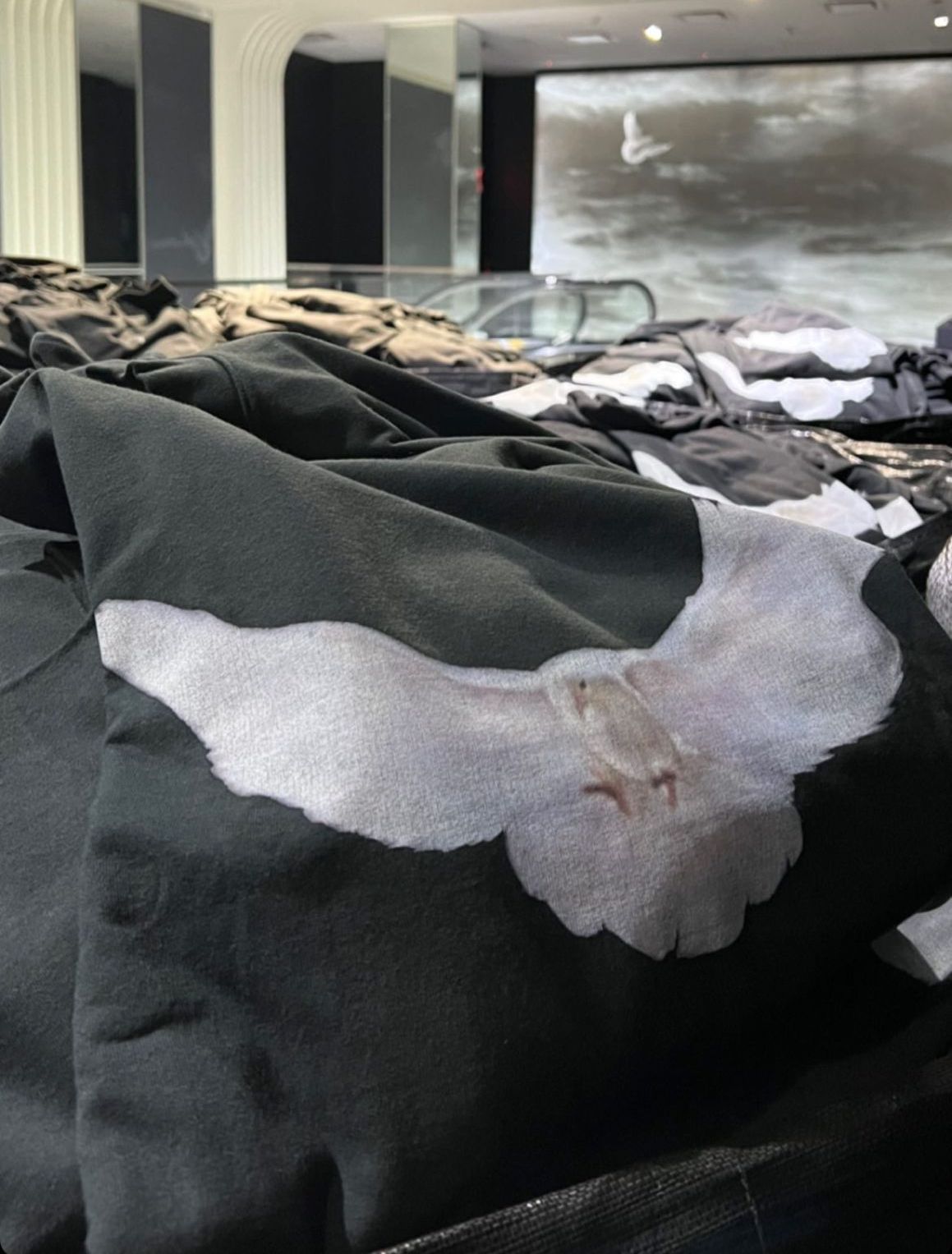 YEEZY GAP clothing won't be disappearing immediately. Gap will be able to continue selling YEEZY GAP until they cease use of the brand name, and a new batch of clothing is set to hit the shelves in time for the fall and winter seasons. This batch of apparel will be sold under the main YEEZY GAP line with affordable pricing, in contrast to the more expensive YEEZY GAP Engineered by Balenciaga line which we've seen a lot of recently.
What are your thoughts on Ye severing his ties with Gap? Let us know through our social media channels - and for more updates on all things YEEZY, keep it locked with YM.