Ye has been heavily involved in the music industry recently, with the artist collaborating with artists such as Pusha T, Future and The Game over the last few months. His next collaboration is with Vory, with the two coming together to bring us the track "Daylight" from Vory's debut album. YM has more information.
The track was teased by Vory through his Instagram on Monday, with the artist stating that he had a "surprise" for his fans at midnight, and that his new and upcoming music would be previewed through Zane Lowe's Apple Music 1 radio show the following day.
Pusha T co-signed the track shortly after Vory posted the track list for his upcoming album, stating that 'Daylight' was "still his favourite song in the world"  on his Instagram story.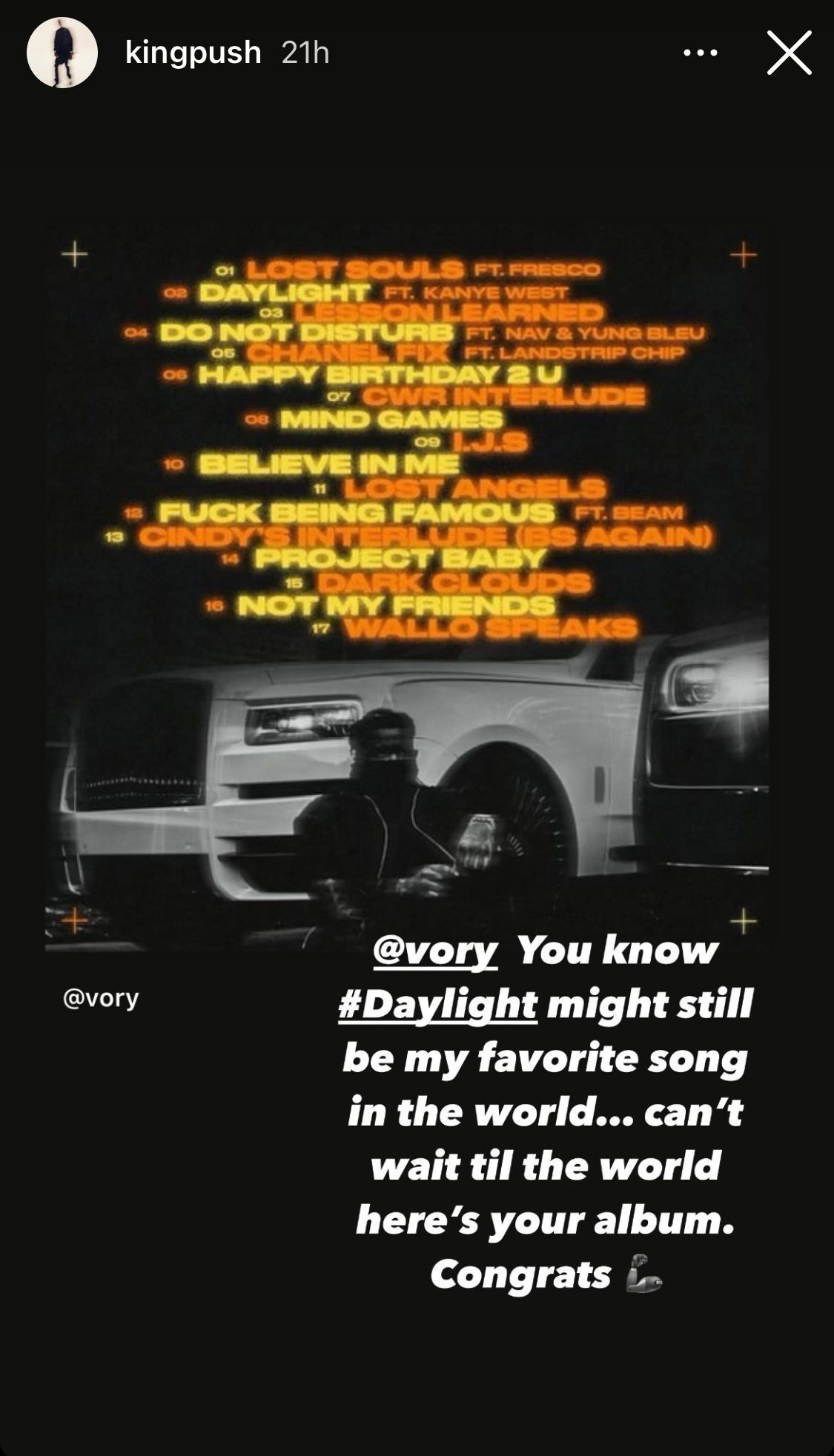 Vory and Ye worked together closely during the recording sessions for Ye's tenth studio album, Donda. In total, Vory appeared on three songs on the final tracklist - God Breathed, Jonah and No Child Left Behind.  The artist also has a track of their own on Donda 2, titled "Lord Lift Me Up".
Interestingly, "Daylight" was set to feature on the original Donda tracklist, with snippets of the track beginning to surface shortly before the first public listening party for the album - however, the track was left off of the final track list for unknown reasons.
Vory's debut album, "Lost Souls", releases on June 3rd. You can listen the newly released single down below via Apple Music and Spotify.
What do you think of the track? Be sure to let us know through our social media channels - and for more updates on all things YEEZY, make sure you stick with YM.