After the recent announcement of The YEEZY BOOST 350 V2 Mono Pack, many fans thought the monofilament mesh was the only direction the silhouette was going from now on. But, as we have seen with the reveal of the YEEZY BOOST 350 v2 "Light", primeknit colorways of the model are far from gone. Now, we present to you a much anticipated return of some old favorites, as a sneakpeek of the YEEZY DAY 2021, which will be happening globally this year for the first time ever.
All four of the colorways released between June 2019 and February 2020, so while they are somewhat recent, it's a bit hard to get your hands on them in 2021. Let's have a look at these colorways together and see what makes them so special and in-demand all this time after their drop.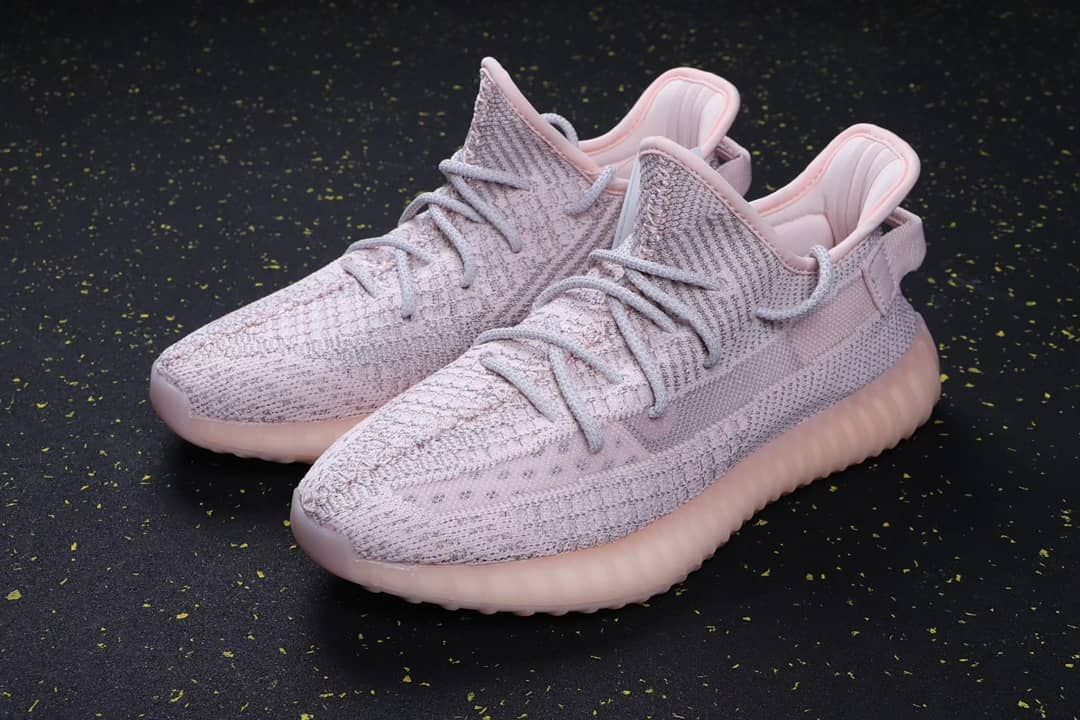 First, let's check out the YEEZY BOOST 350 v2 "Synth" reflective. Originally released on June 21st, 2019, this sneaker was only available in Africa, Oceania and Asia, being part of a regional release alongside the "Antilia" and "Lundmark". In most ways, "Synth" is similar to most of its brothers and sisters from the 350 family, featuring the beloved BOOST cushioning, the primeknit upper and its reflective top.
The regional availability made it somewhat of a hassle to get in other parts of the world, so it is great for many to see a WORLDWIDE re-release sometime this August for the Yeezy Day 2021.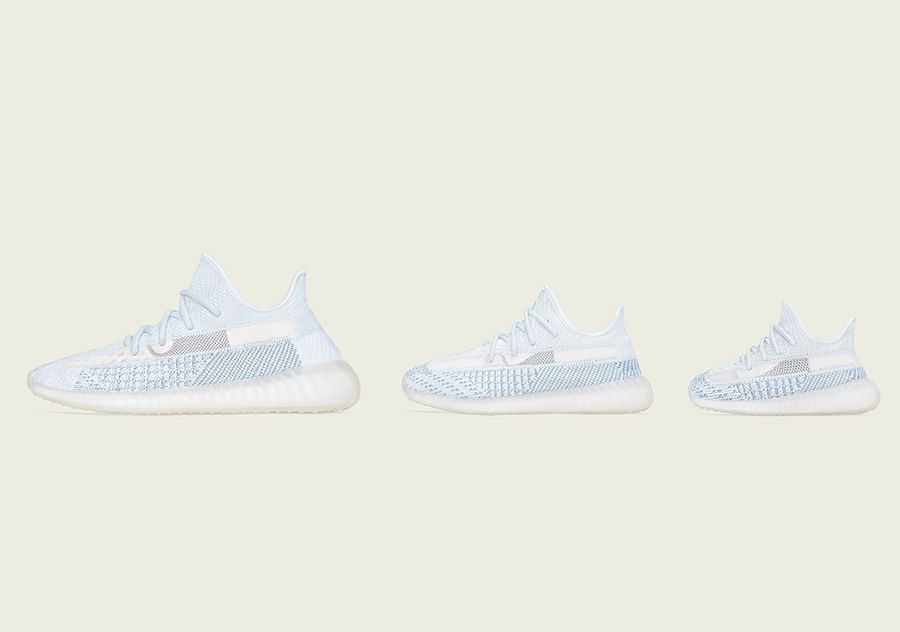 Next up is the YEEZY 350 v2 "Cloud White" reflective. These kicks released alongside the "Citrin" on September 19th, 2019. The "Cloud White" features a purely white outsole and a baby blue primeknit upper, as well as the BOOST cushioning. It will be restocking the same day as the other 3 models detailed here, all for the usual $220.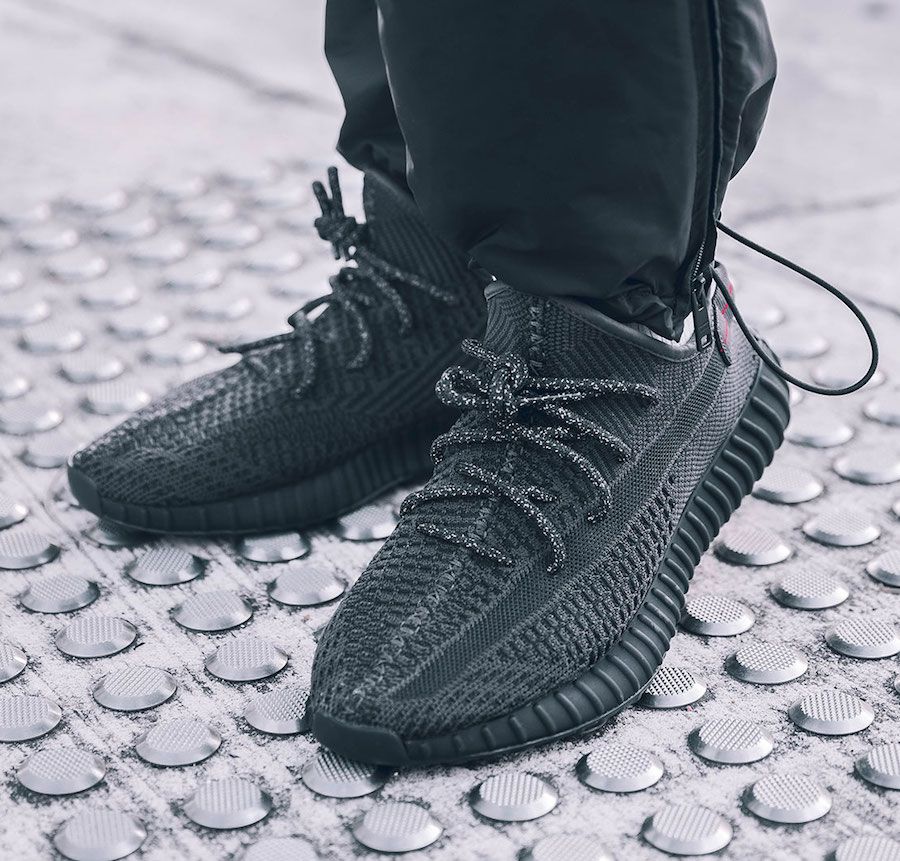 Also back in the action is June 6th 2019's YEEZY BOOST 350 V2 "Black" Reflective. Featuring an all black design around all of the model's signature elements, this colorway is sure to bring some class to your outfits. One unique characteristic of this sneaker is the heel tab in the back of the shoe, which most 350 v2s don't have anymore.
Last but not least, we come to the YEEZY BOOST 350 V2 "Tail Light". This homage to the early days of the 350s places all the attention on the orange heel tab. Originally released on February 22nd 2020, this sneaker was exclusive to Europe and Russia, therefore somewhat difficult to get a hold of these days. This restock will definitely make many fans rejoice.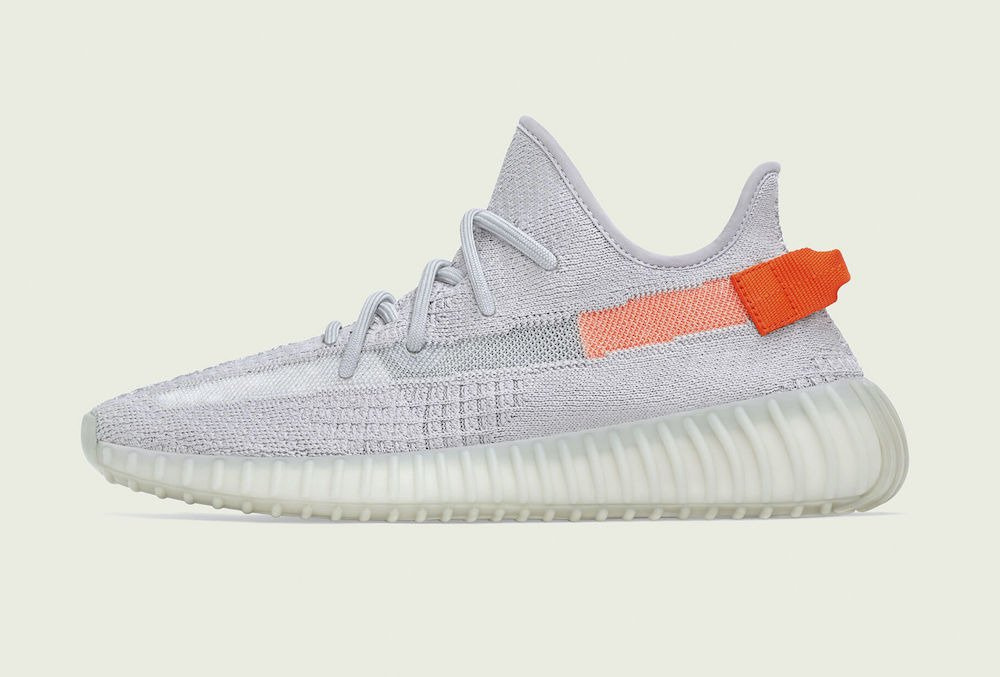 All of the discussed colorways are coming out worldwide in August 2021 for Yeezy Day 2021, for the usual 350 v2 retail price of $220. Please let us know on our social media channels what your favorite is, and for all updates and news about the 350s, YEEZY DAY 2021 and more, keep it locked to YM.